Regional Galactyan Date: 21/3/6000 P.E.
Star System: Rhimus
Orbital Rhimusian Surveillance Station
---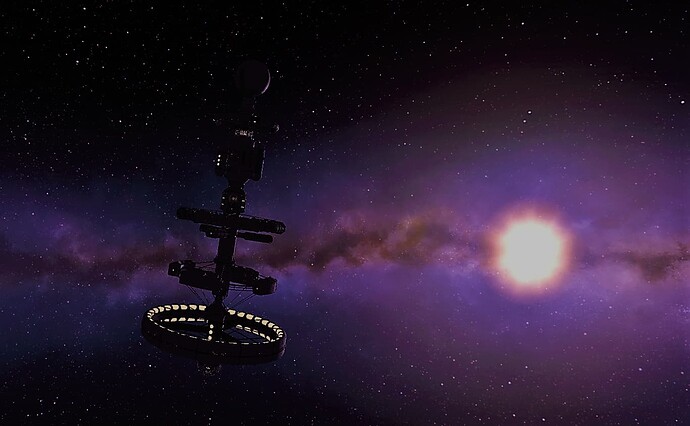 Oylminux Rettnis had been sifting through the documents sent by the Empire's Ministry of Defense for three hours now. Not only it was incredibly boring, but it was also harrowing to have to read through all of the safety inspections reports, mission requests and exploration logs. But, as Rhimus's Surveillance Supervisor, it was what she had to do, unless she wanted to get fired from her very well-paying job that put her right under this System's Governor. And anyways, the absolute boredom of this position was balanced not only by it's high place in the hierarchical pyramid of the Empire, but also by the first-class invites it always assured her to the Governor's parties, so it was absolutely worth it.
She decided to call the Radar Depertment Supervisor, Qurnium Yirnis, which was currently occupied in re-mapping an area of the Altay Cygnus Nebula under orders of the Exploration Commitee.
"Good day Supervisor Rettnis. How may I help you?"
"Hello to you too Qurnium. I wanted to know how the mapping process was going along."
"It's going perfectly, albeit a bit boringly. We already mapped that part of the Nebulae before, so we probably won't discover anything new if not for new stars to catalogue."
"Oh yeah, I totally understand. I'm kind of bored too, sifting through all these documents. But we gotta do what we gotta do! Also, I told you to call me Oylminux. You know I don't really like all this formality."
"Yeah, I know, sor-"
After a good fifteen seconds of sudden silence, Rettnis started to get worried.
"Hey Qurnium? You there?"
"I'm sorry Supervisor, it's just that… the radars are picking up a strange signal. It's very weird… it doesn't appear to be Galactyan, nor Calerostian…"
"Wait, what? Where is it coming from?"
"It's… far out Ouraniea's orbit, at around 10 Cosmic Units from Rhinus. Wait, let us connect to the RangerShuttle nearest to the signal. -Markilon, Exras, connect to ORS-223!-"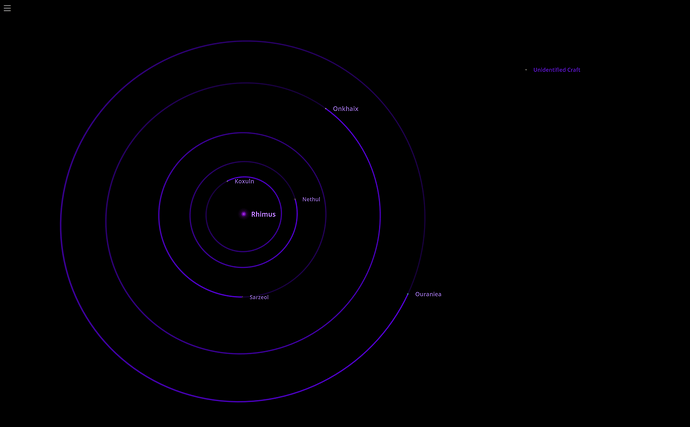 As Rettnis waited for the Radar Department to connect to the Shuttle, she pulled up a direct connection channel with the department's cameras. And in little time, the screens came to life. In the depth of space, the RangerShuttle was heading towards a large ship, piloted by the scientists at the radar department. It didn't look like any other ship she had seen before. No protruding wings meant that it wasn't Calerostian, and no rings or domes meant that it wasn't Galactyan Either.
"Hey Yirnis?"
"Yes, Supervisor Rettnis?"
"Did either the Empire or Calerost start using new models for their spacecraft?"
"Not… not that I know of, no."
"Okay… okay. Tell your colleagues to get closer to the ship."
As the Shuttle grew closer to the alien craft, Rettnis could see it more clearly. The ship wasn't completely intact: pieces of the outer coating were missing, and two turret-like structures were torn apart, with two holes filled with metal beams, pipes and cables sticking out of them, where cannons of some kind should have reasonably been. She had only seen this kind of damage on the Edhelerim's first tries to cross the Nebulae without Galactyan technology.
But that could only mean…
"The ship isn't from the Region."
"Did you say anything, Supervisor?"
"I'm sorry Yirnis, but I have to go now. You and your crew keep inspecting the ship. We have a big problem on our hands."