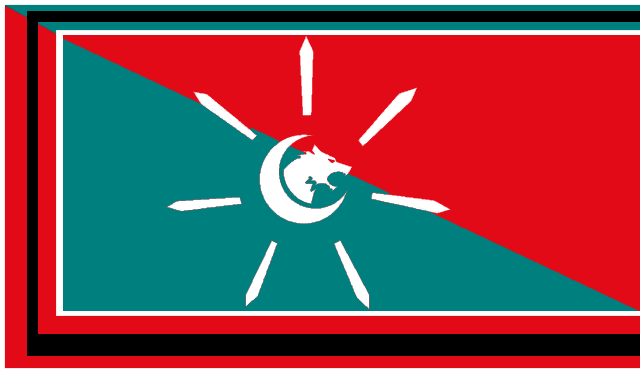 Table of Contents
Introduction:
"Registry of Inetez (International Ver.)" is a project of an executive agency callled "The Open Inetez Council" (OIC). It is merely an International version (in Austral), of the already existing Registry of Inetez used by the residents and citizens of Inetez.
Its purpose is the same as the domestic Registry; To provide 1) Easy access to important information related to Inetez, 2) A implified approach for contacting and interacting with The Executive Government of Inetez. It is maintained and regularly updated by the previously mentioned OIC.
Inetez Information Board:
Inetez (Kretti: Инетëҙ; Austral: No-Where-Thesis) is a country located in South Cordilia, bordering "Huawan" to the North-East, "Tekarai" to the South-West and "Viliakmon" to the West.
Population (2019 est.): 174,619,000 citizens and 28,932,000 residents.
Government classification: Democratic, Islamic, Social, Federation.
Historically, Inetez has always been an influential country. 19th of May 1947. and subsequent adoption of the "Law of The State", Inetez was an extremely miitaristic country. After going through a period of extensive and thorough reformation after 1947., Inetez changed their foreign policy to be dependent on 'diplomatic', 'socio-economic', 'cultural-scientific' and 'non-interventionist' approaches towards the international community.
Contemporary Inetez is an enormous, modernized, Pacifican state which has also kept its unique identity (such as, high religiosity). It addresses every other state in a cordial manner - As such it maintains the 3rd largest diplomatic corpus. However, in practice, Inetez does show favoratism towards ("Small Neutral Nations"-SNNs), mainly by pursuing closer diplomatic relations with them, providing foreign aid and conducting special agreements on mutual assistance & development. This favoritism is likely a remnance of its' Iron Century foreign policy.
In an attempt to overcome Great Power framework structure, it is a strong advocate of the World Forum, globalization and integration. Due to its' capability to create a disproportionate unipolarity but refusing to; it's sometimes critically called "The Sleeping Giant" or positively (mostly by SSN's) "The Silent Superpower".
For more information, Click here.
Inetezi News-International Department
"Inetezi News International Department" is a private news agency which specializes in delivering concise, objective information updates of either internal or external policies, to the international community.
For regular updates, Click here.
ATARWI
Inetez strives towards minimalizing internal government interference in trade between it's private/NGO institutions with the International Community. ATARWI primarily exists to request humanitarian/urgent assistance from the Inetezi government. However, it can also be used as a medium of contacting the Inetezi executive government for providing shipping and trading with its private companies.
For using it, Click here.
ANUAL
ANUAL (1) is refered to here, where it is used to communicate specific intergovernmental cooperation in the fields of University Education, Space Exploration, Research Facilities, Infrastructural projects, Environmental agreements, Religious-Cultural treaties. The "Law of The State" provides and guarantees legal autonomy of Inetezi institutions within these fields.
For usingit, Click here.
ANUAL (2), a standardized form for applying to the Foreign Scholarship Program and similar is a different application, intended to be used by foreign students or private entities. ANUAL (2) is provided on official site of the OIC.