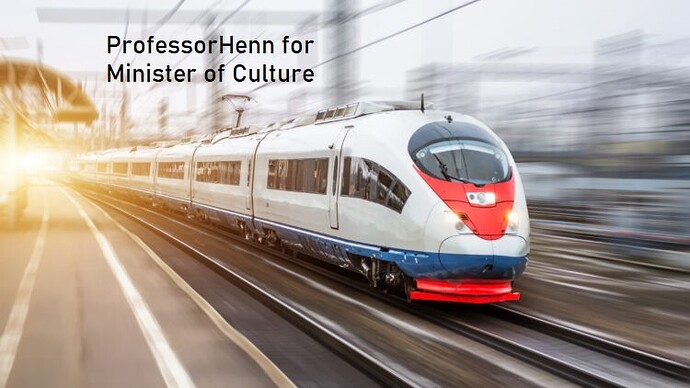 Greetings. I've returned to run for this esteemed position once again. It is my express hope that we are able to effect some good motion forward after this election, and thus, I present my ideas for your consideration.
Innovate new forum-side activities to take full advantage of the Discourse software. The move to our new forum several weeks ago brought with it a fresh start for many of our traditional sub-forums and threads, and the slate is clean to try new things with it. This will be especially useful for. . .
The South Pacific's 20th Anniversary Celebration. It's coming up this term and it will be the Ministry's responsibility to host a celebration for it. This is the primary reason I am running, as I fully intend to focus the entire Ministry staff on ensuring the success of this event.
Coup Tuesday, or How I Learned to Stop Worrying and Love the Delegate. Not just Coup Tuesdays but weekly events in general. I'm bringing this back from my original campaign in the special election, since the reasoning for its inclusion is still just as relevant: we need something to get activity going and keep people interested.
Roleplay is a bulwark of stability. The incredible work that LordGianni, Qwert, and the entire roleplay community does for our three canons is worthy of great admiration. It would be foolish of me to consider affecting anything in the community without the express counsel of our roleplay moderators. I'm here to help them.
Culture continues to be the cornerstone of what makes the South Pacific great. My only other region is Selene, where I serve in an advisory role, and so I can dedicate myself to this role greatly. Thank you for reading. Let's keep working.