The United States of Izaakia, the jolly green giant, so far the only nation to whole-heartedly embrace both nature and technology in its ambition to build a fairer and more environmentally friendly world. We look into some of its key environmental strategies over the last few years. In part one of this series we take a look at Izaakias ocean strategy.
Perhaps the most uniquely Izaakian environmental policy is its ocean strategy, unsurprising perhaps for a nation with two majestic ocean creatures on its flag. The government strategy on the ocean is three-fold, firstly it aims to restore ocean habitats, like kelp forests, which have expanded 20 fold in Izaakian waters over the last 10 years. These planted underwater forests not only provide a unique and valued ecological environment, but also sequester 8 times more carbon dioxide that the tropical rainforest, providing a win win situation for a low overall cost.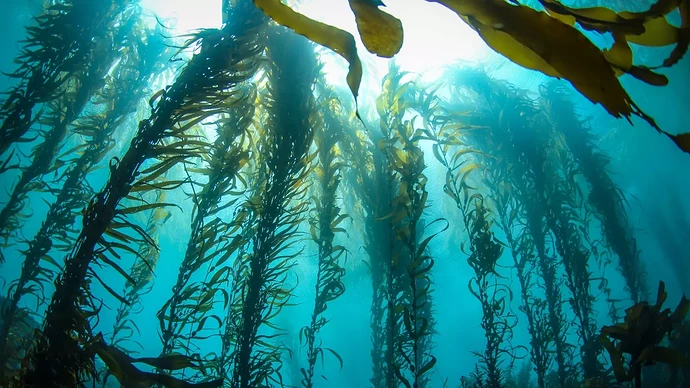 The second part of this ocean strategy is to prevent overfishing and banning destructive fishing methods such as trawling, Allowing keystone species such as whales and sharks to regain their former numbers as a larger fish population can sustain these numbers. This is particularly important in the waters around Keyli, where whales migrate to every year to feed.
The final part of its ocean strategy is to prevent the land from contaminating the sea, whether it be from banning single use plastic, to moving from a combined sewer system to a 2 flow system, the Izaakian strategy on water quality has produced the cleanest waters in the region, with over 90% of waters now of bathing quality.
Overall, the USI provides leadership on the ocean ecosystem, and sadly most other nations do not follow our example, for one nation cannot sustain a nation