The Sultan calmly listens to the reciting of the Qur'an by one of his aides. The melody, calming to the Sultan's ear. The soft wind breezing in the palace's balcony, the sound of birds chirping and trees rustling. It was a calm day in the Islamic Sultanate.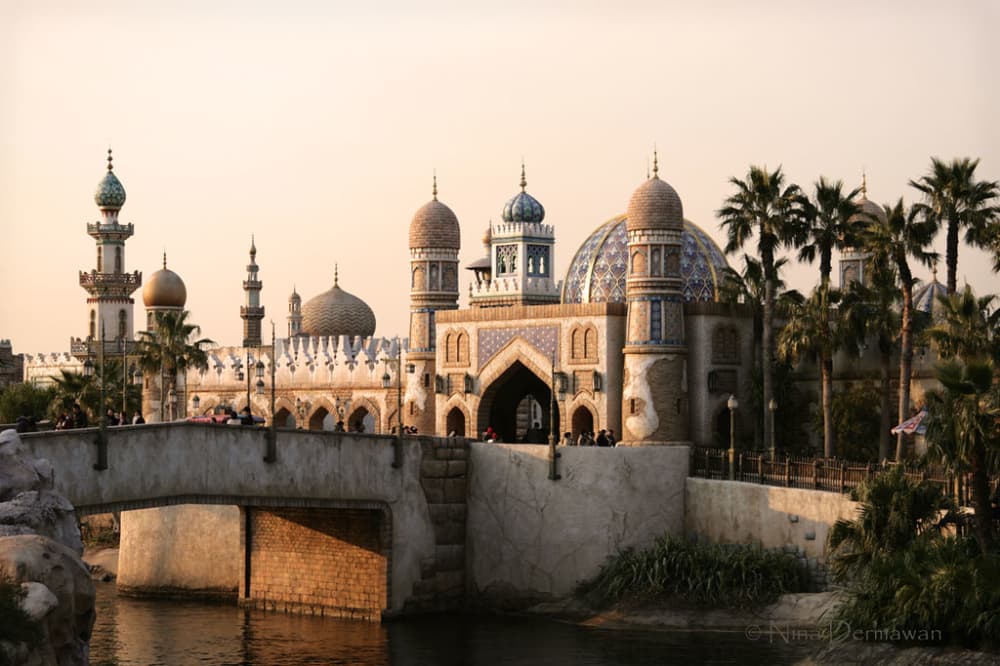 The Wahidat Jamila Palace, one of the many residences of the Sultan
But news of terrible events, namely multiple ongoing conflicts, brought the Fatiniyyan Sultanate to once again seek remilitarization., expanding its own defense capabilities. In this effort, Fatiniyya has had one loyal partner, the Empire of Weisserstein.
Today, the Weissersteiner Chancellor would come for a diplomatic visit to the Sultanate amidst the rise of conflict in the wider region. The Sultan has sent the Fatiniyyan Grand Vizier, Hamdan al-Waqim to greet the Chancellor in his arrival, before escorting him to the Wahidat Jamila.
---
In the Fatiniyyan capital of Darussalam, the Grand Vizier awaits the arrival of the Weissersteiner Chancellor. Banners containing the flags of both nations adorn Sultan Usman II International Airport, sometimes referred as Darussalam International. The Grand Vizier's aides began preparation, as the Chancellor would arrive soon.