26/04/5733 P.E.
432 BBT
---
Celestial Empire Of Galactya
Quadrant 18, 2 light years from the Hercules Borealis Border
---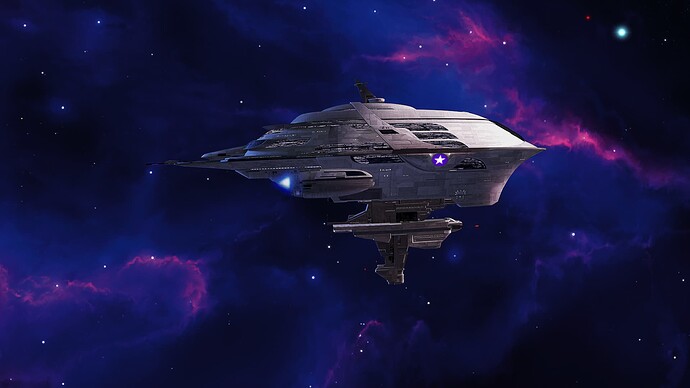 It had been a couple of weeks since the Magrathea departed from Galactya. On this particular trip, the Cruise Ship was travelling next to the Imperial Frontier, through the densest parts of the Hercules Borealis Nebula. After all, the colonies deep inside these parts of the Empire were generally much newer compared to the worlds of the first quadrants, and many older citizens often desired to visit these colorful areas of space.
The Magrathea, being a Luxury Cruise directly from the Capital's ports, had it's own medium-intensity Rainbow Shielding to protect the passengers from the harsh conditions of Galactyan Space, but had little to no weaponry. A couple of SuperLuminal Turrets here and there to dispel eventual debris, but other than that the ship was relatively harmless, despite it's large size. This had never presented a problem before though. The only times where cruise ships had their own armament was during the Second Interstellar War, where U'Lnuibian Contingents would… try to raid the ships, with little to no avail. But now, the Empire hadn't met any new enemy for thousands of years, so wasting so much space and resources on such ship wouldn't have been a clever move.
One morning, during the scheduled breakfast times in the Dining Hall, the ship got out of Warp to properly observe a particularly vibrant gas cloud in the south-eastern parts of Hercules Borealis. It was truly beautiful. The voyage had been going great so far, and in around two days, they were going to reach their last destination, before circling back to Galactya.
All of this, was pure calm. And what was going to happen shortly after was, to put it simply, a pure storm.