---
---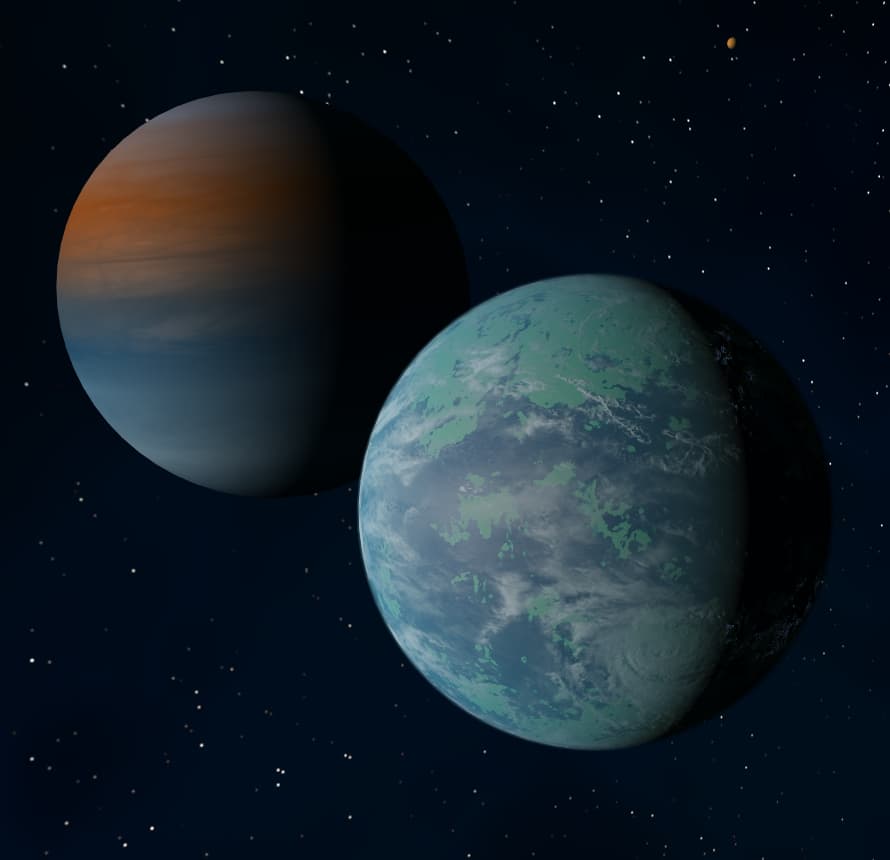 ---
---
The Cruise Ship descended down towards Phylacii, heading towards the Equatorial Spaceport, now on the day side of the vibrant moon. The Ship's AI carefully followed the trajectory sent by the Central Control Tower of the Spaceport, in order to avoid impacting into the orbital habitats, production arrays and the much important series of Luminaires that reflected starlight onto the otherwise frozen moon.
As the Cruise descended down, right above the uppermost layers of the atmosphere, a structure became visible in the distance: an enormous spire, stretching up directly from the surface, it's top branching out into a series of elegant spikes. Said spikes hosted the various hangars, docking bays and piers, thousands upon thousands of them, all hosting public ships loading up or discharging passengers from all over the Empire. Today however, the Spaceport was particularly crowded, with swarms of smaller passenger ships and even numerous foreign vessels travelling towards and docking at the Phylacii Spaceport.
Today was the day of one of the most important festivities in Vistën tradition. And seeing how Phylacii was the home of Elemmírë, the great temple-city seat of the High Priesthood and core of all Vistën culture and religion, believers and tourists from all over the Empire and it's allied nations wanted to see the Festival happening at the heart of it all.
Originally, Phylacii was a normal Galactyan world, nothing more than a common moon around a common gas giant around a common star. However, the curious aquamarine coloration of it's flora appealed to many Edhelerim that had migrated into the Empire, and some of the first Vistën communities followed them in tow. The first temple complex was built around 290 years ago inside the (at the time) fresh and new city of Elemmírë, named in honor of the ever increasing Edhel population on the lacustrine moon: the other temples were built close to the first one, and in time the city was filled to the brim with Vistën communities.
When Vistënism first truly consolidated itself under the guide of High Priestess Calithileth, Elemmírë was chosen to be the seat of the High Priesthood: this of course made the popularity and tourism influx of the moon skyrocket to incredible heights (at least compared to before), with Pilgrims, theologians and all manners of tourists eager to visit.
---
---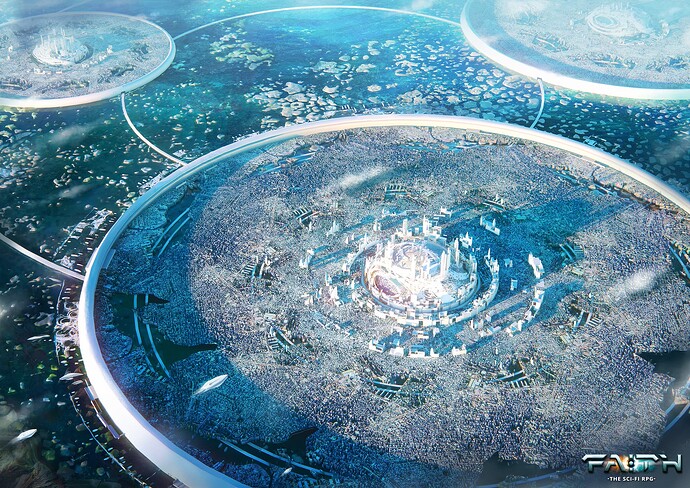 ---
---
The Cruise Ship tracked at one of the hangars, airwall foglets extending forwards to encapsulate the ship: as it decompressed, the main deloading ramps came out and connected to the floor, passengers stepping out of the ship and into the large Spaceport.