Celestial Empire Of Galactya
Galactya, Imperial Palace Complex
---
---
---
---
"Doctor Phesthel. Pleasure seeing you again."
"If we may ask, what brings you here today?"
"It's quite rare for someone to ask an urgent meeting with us, if not for first contacts."
"Greetings to you too my Emperors. I am sorry to incovenience you, but I think that the Dimensional Intertextualization Project just had it's first breakthrough. I think we just found a new dimension."
"WHAT!? That's wonderful! We have been running that thing for decades, it was time it finally found something!"
"If you may, Doctor, explain what you found. Don't worry about details, we will understand."
"Of course. Now, we have discovered that gravity wells actually hold the key to accessing different spaces. We compared the Warp Space access data exchanged with the Drakari and the Edhelerim together with what our sensors picked up and apparently, the distortions applied on the fabric of spacetime by the gravity wells of large mass objects such as planets, stars or black holes, weaken the fabric of reality in that specific area, allowing for the creation of transdimensional openings that allow the passage of energy and matter in a relatively safe way. The wells already allow for the exchange of some information between dimensions, thus creating the gravitational shadows seen in Warp and Mirial space."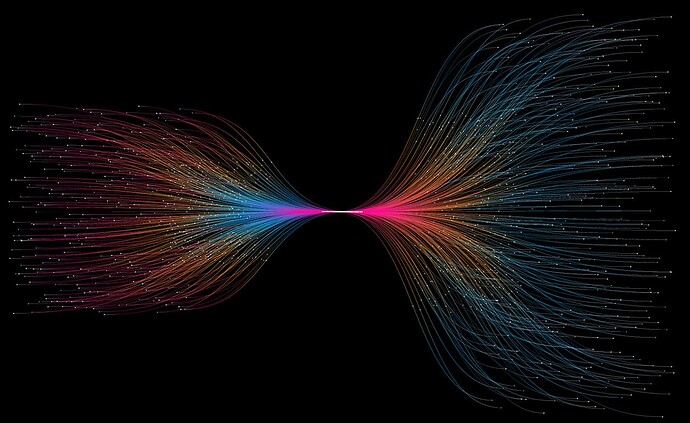 "As this hologram displays, such an opening acts similarly to a singularity bridge, but instead of being accessible from just one point, it can instead be accessed from anywhere in the gravity well, and connects two different points in different space and different time."
"Ah, I see. So it functionally creates a temporary pathway along a stable area inside the Bulk."
"Yes, exactly. I mean, it creates it when you feed the necessary energy and gravitational pull, but yes, it does. We ran different tests in many different conditions and with many different objects. Black holes, stars, planets, moons and even asteroids of all sizes. The more massive a celestial body is, the more stable the area inside the Bulk will be."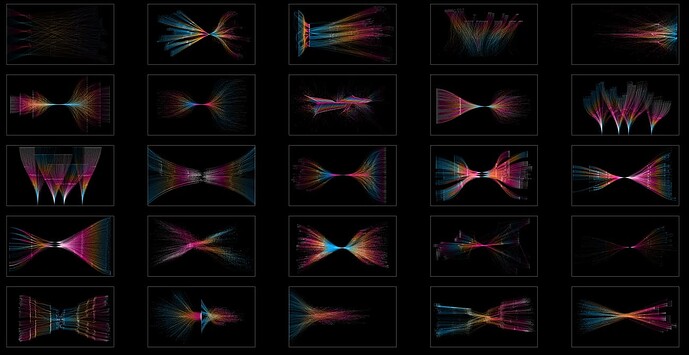 "Here is a table of the various tests. Some wielded results that we did not really anticipate, but as you can see, not all pathways are accessible. For example, smaller moons create shifting pathways that are not very stable on their own, but still won't collapse. However, anything smaller than that causes the inwards collapse of the pathways. Binary, trinary or even more complex systems create even weirder pathway arrays, but they are still perfectly traversable."
"Interesting. How could we create an actual pathway though? From what I see here, and from what I've seen in thousands of years of data, the gravity wells are not enough to create them. Otherwise we would be seeing them constantly."
"Well, we ran some multiphasic gravitometric concentration tests, and we assessed that a single pulse ringularity, like the ones generated by our ships could, with EXTENSIVE augmentation and reprogramming, could be closed on a single point inside the gravity wells and "pry open" a pathway."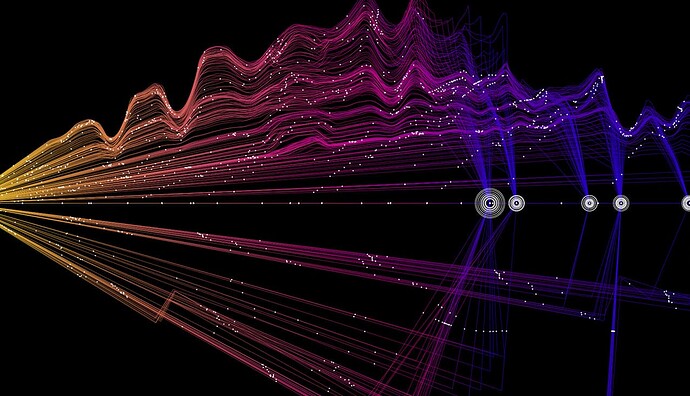 "However, we have already been able to pick up some very simple readings about said dimension through small rings of gravity engines concentrating their rings in a single point."
"If your formulas are correct, and I'm sure they are, such low concentration could only allow for a Picoscale pathway at best."
"Yes, but it was enough to pick up a small amount of basic details, like some of that dimension's laws of physics. We wanted to try a bigger and more powerful array, but without the needed extensive modifications it would just create an imploding energy sphere, and create a quite dangerous situation for the whole research station."
"What laws and basic universal conditions did you manage to pick up?"
"Well, even after opening the Picoscale Pathway more than 500 times, we picked up a lot of data, but… we don't really know how to tie some of it together."
"What do you mean...?"
"So we did manage to get most laws of physics and apparently even some physical data but, there are still measurement errors that we can't get rid of, and some things that we picked up don't really make sense to us. I'll just show you."
"Obviously the first thing we did was running a test to determine the various basic laws of physics."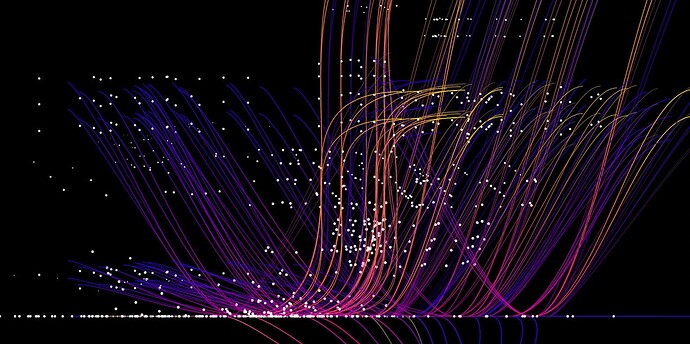 "We overlayed the data picked up in our dimension and in the newly discovered one. Of course not taking into account the various measurement errors, it all seems to match. The laws of conservation seem to be the same, as well as the laws of motion and non-relativistic gravitation."
"Until then, everything seemed relatively fine. We even thought we found a mirror dimension of sorts. But then we encountered the first readings that posed problems."
"The entire dimension, or at least the observable part of it, is much denser than ours, and permeated by a material that apparently behaves similarly to our hydrogen. This reasonably weirded us out a bit, and after some more tests, we discovered our first discrepancy. The Epsilon Constant of the efficiency of hydrogen to helium fusion is lower. It stands at 0.006 instead of our 0.007. Thus, without a warp bubble to isolate us, if we were to ever go in there all of our fusion-powered machinery would not function."
"Secondly, the dimension seems to be very warm and very uniform in terms of temperature, at least compared to our universe. The average temperature is 20 degrees Celsius."
"However, what confused us more were the results from the Relativistic Determination tests. Apparently, objects with mass can be propelled to superluminal speeds thanks to an omnipresent spacial distortion field."
"Wouldn't that break causality and allow for the creation of closed time-like curves?"
"In our universe it would. But we weren't able to determine how time works in there. For all we know, time could be absolute and not variable like it is here. The only way for us to verify it would be to actually go there,"
"Well if that isn't a sign, I don't know what is! You did great Phesthel, and be sure to give my compliments to the rest of your team as well."
"We will transfer your team has heads of a new subdivision we'll organize. You will be assigned with a Research Supercomplex and will have the Empire's best engineers at your disposal."
"The budget you will need to make the necessary modifications to the warp drives will be given to you as soon as we are transferred. Of course, the Ministry Of Technology will require daily reports."
"I'm honored, my Emperors. I'll inform my team and gather all my research immediately."