"Nonetheless the uniform fits you well, Your Majesty. As solid as your battleships." King Andrei replied at King Joshua's remarks.
He also helped quickly settle up a sparring session between the two Crown Princes. Whispering to Melea to convince the Queen to soften her overprotective vices over some salted bread.
"Oh please, don't call me that around my children. They might think I'm interesting!" he chuckled with the Spirasian King "I grant you that, Your Majesty. We Tarnians have traditions written in our bones, but I'm glad you've settled with the new life alongside those few we've been able to save."
The King finally gave a signal to his aides who each brought a navy blue box and opened them on the King's command, revealing the gilded fountain pens with detailed Stoinian patterns.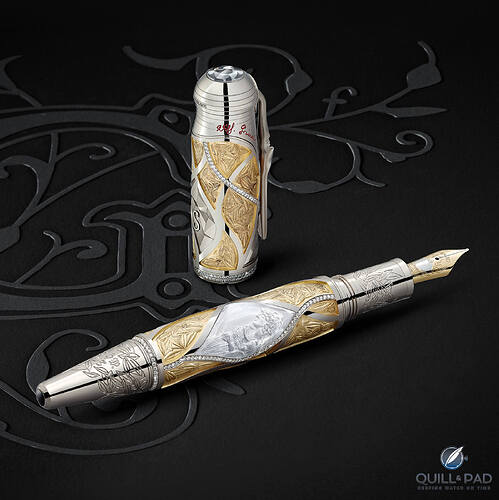 "Please accept these gifts. You'll find no finer pens around the world. Invented, cherished and perfect in Stoinia. Who knows, perhaps you'll even get a pen pal invitation from Elena here." King Andrei joked as he softly tickled his youngest daughter who carried the salt & bread.