---

SYSTEM: AGLAGIL
LOCATION: GILTIRIA SUPERMASSIVE TELESCOPE
YEAR: [TO BE ADDED WHEN I FINISH THE CALENDAR]
---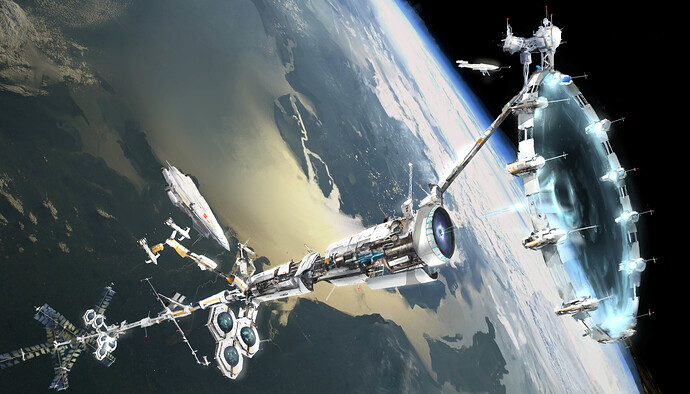 Giltiria is the largest telescope ever constructed by Calerost. It was constructed for one purpose and one purpose only: seek out alien life. And after years of doing so, it found it.
It found the signs of a emerging FTL civilization surprisingly close to Calerost, a bit more than 200 light years from the national borders. They called them "Gweinrandirim", young wanderers. There was great excitement among the scientists, but the data wasn't publicly released untill there was more info. The excitement didn't last long, as soon after their discovery the Miraline war started, and suddenly they waren't important anymore. The telescope got moved to a different system so it would be more useful in the war, and the Gweinrandirim ware forgotten about.
---

SYSTEM: ILANOR
**LOCATION: GRAND ROYAL ARCHIVE **
YEAR: [TO BE ADDED WHEN I FINISH THE CALENDAR, but around 180 BBT]
---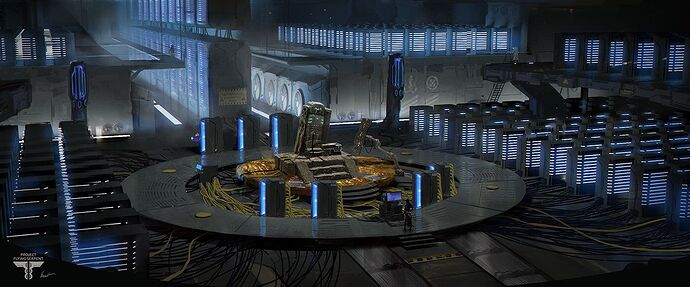 The grand royal archive was a masive data storage center, containing all the scientific finding of the Edhelrim, every recorded pice of data by every probe, every lab, and every telescope. While preforming regular maintenance, a archiver found the data gathered by the Giltiria supermassive space telescope, and quickly presented it to his superiors, who sent it to their Superiors, who sent it to the imperial court. Soon enough the telescope was back in Aglagil and observing. The small emerging FTL state was now a mighty star empire. It was decided that silent spy probes will be sent into their systems to gather data, to get to know the aliens and decifer their language, and eventually preform first contact. They waren't going to forget about them again.
---

**SYSTEM: PORVA **
LOCATION: MIRIAL SPACE
YEAR: [TO BE ADDED WHEN I FINISH THE CALENDAR, 173 BBT]
---
The first contact fleet was getting into place to exit mirial space. Unlike the first contact with Galactya this one was going to be peaceful and diplomatic. The fleet was made up from 3 starbrakers, a show of the might of the star empire. It was going to inspire awe. All ships soon come into formation, and prepare to brake into realspace. In realspace there's waves, and then a flash of energy as the ships enter.