Post the necessary stuff here, battle plans, IC convos, the lot
4th of October Peonic Military Placements.
Current placements are repelling Ryccian excursions or relocating to strategic locations.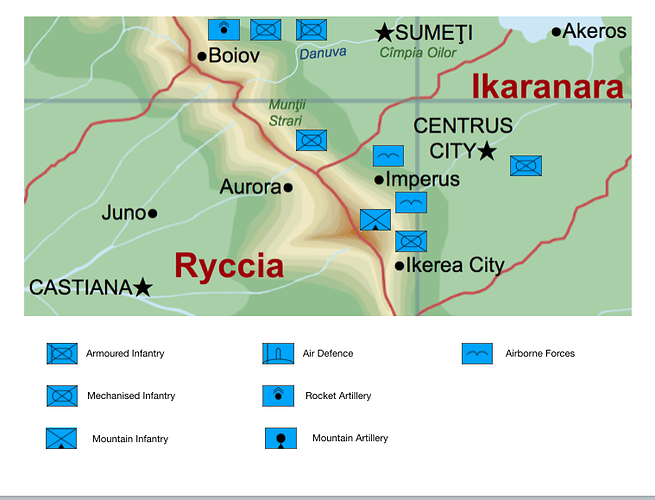 Royal Peonic Airforce in the Peo-Ikaranaran Forward Base with a detachment of Mechanised Infantry flown in along with a mountain Infantry regiment in tandem with the Peonic Armed Forces and the Peonic Air Service. A forward mechanised brigade is also enganging in the Terelian border, with two Peo-Besernian brigades en route to the Terelian front.
Regiments
Airforce
11th Aviation Division of the Peonic Airforce
7th Fighter Division of the Peonic Airforce
Armed Forces
43rd Division of the Mountain Ranger Regiment of the Armed Forces (Engaging in the Mountains)
68th Division of the Mechanized Infantry Brigade (Positioned in Ikerea City)
102nd Division of the Mechanized Infantry Brigade (just arrived in Centrus City)
40th Division of the Mechanized Infantry Brigade (Positioned in Muntil Strari)
1st Divison Peo-Besernian Composite Mechanized Infantry Brigade (En Route)
2nd Division Peo-Besernian Composite Armoured Infantry Brigade (En Route)
3rd Peo-Besernian Composite Missile Artillery Brigade (En Route)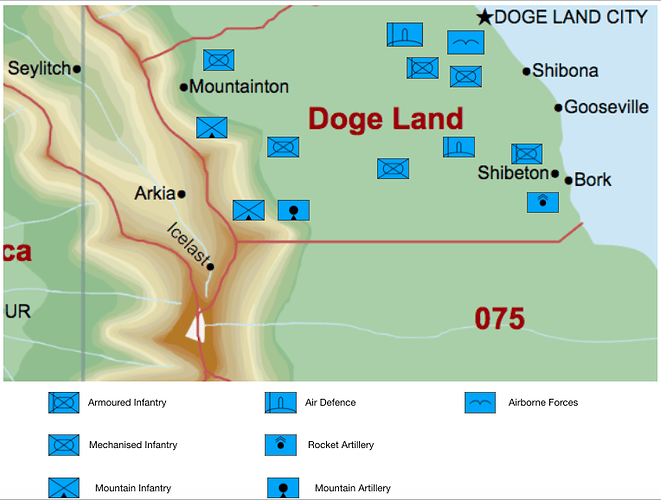 Major arrivals of the Peonic mechanised brigade in Doge Land City and Shibeton. Emergency aerial arrivals of the Peonic 7th and 35th Mountain Ranger Regiments of the PAF. Aerial defence systems are also en route to the Doge border. A rocket artillery detachment also arrived in Shibeton and will move to the Southwestern border of Doge-Land. An Aerial detachment also arrived in Doge Land City to start strategic airstrikes and support Peonic regiments on the field
Airforce
29th Aviation Division of the Peonic Airforce
Armed Forces
22nd Division of the Mechanized Infantry Brigade (Positioned in East Mountainton)
23rd Division of the Mechanized Infantry Brigade (Mobilizing in Central Doge Land)
104th Division of the Mechanized Infantry Brigade (Mobilizing from Shibeton)
220th Division of the Mechanized Infantry Brigade (Arriving in Doge Land City)
7th Division of the Mountain Ranger Regiment of the Armed Forces (Engaging in Southern Mountainton)
35th Division of the Mountain Ranger Regiment of the Armed Forces (Engaging in Southwestern Border)
20th Peonic Grenadier Missile Artillery Brigade (En Route from Shibeton)
12th Peonic Grenadier Mountain Artillery Brigade (Air Transported and Engaging in Ryccian Border)
4th Division of the Peonic Grenadier Composite Anti-Air Regiment (Northern Stationing)
8th Division of the Peonic Grenadier Composite Anti-Air Regiment (Mobilizing from Shibeton)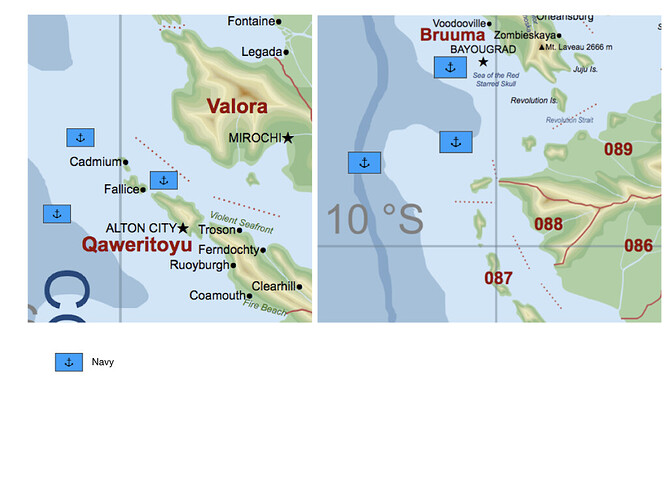 Peonic naval assets in Qaweritoyu and Frastinia are patrolling the Ryccian Sea. No engagements are expected in this area.
Naval (Qaweritoyu)
Class IV-A4 Frigate Alaric Class 4th generation "RPNV Phoenix"
Class VII-C2 Destroyer Cao-Cao Class 7th generation "RPNV Shangxiang"
Class VIII-L1 Replenishment Luka-Class 8th generation "RPNV Luka"
Class VII-C2 Destroyer Cao-Cao Class 7th generation "RPNV Haikou"
Class VI-C7 Destroyer Cao-Cao Class 6th generation "RPNV Chou"
Class VIII-L4 Replenishment Luka-Class 8th generation "RPNV Mirae"
Class IV-G1 SSBN Ganghan Class 4th Generation "RPNV Ganghan"
Class VI-C7 SSB Kobayashi Class 6th Generation "RPNV Kaori"
Class VI-A4 SSB Kobayashi Class 6th Generation "RPNV Kira-Kira"
Naval (Bruuma x Frastinia)
Class IV-A4 Frigate Alaric Class 4th generation "RPNV Pohjanmaa"
Class VII-C2 Destroyer Cao-Cao Class 7th generation "RPNV Songzhi"
Class XI-Z4 Corvette Zuyu-Class 11th generation "RPNV Lady Lua"
Class IX-R1 Logistics Raika-Class 9th generation "RPNV Raika"
Class VIII-L9 Replenishment Luka-Class 8th generation "RPNV Xuchang"
Class X-JB1 Nuclear Aircraft Carrier Jobu-Masako Class 10th generation "RPNV Sakura"
Class VII-C2 Destroyer Cao-Cao Class 7th generation "RPNV Katana"
Class III-F9 Battle Cruiser Fu Class 3rd generation "RPNV Hai Men Admiralty"
Class IV-A4 Frigate Alaric Class 4th generation "RPNV HRH Mangling Mangsten"
Class VIII-L9 Replenishment Luka-Class 8th generation "RPNV Xiaomen"
Class IV-G2 SSBN Ganghan Class 4th Generation "RPNV Trix"
Class VI-C7 SSB Kobayashi Class 6th Generation "RPNV Trelawney"
IKARANAREAN TROOP PLACES AS OF OCTOBER 5TH 2022
---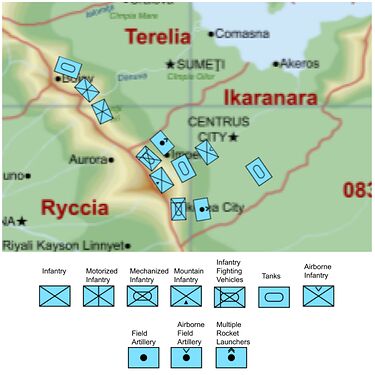 Total of 55,000 troops mobilized
152nd Motorized Brigade (Located north of Danuvia River, Defending against possible Junta attacks)
153rd Motorized Brigade (Located south of Danuvia River, Defending against possible Junta attacks)
122nd Tank Brigade (Located North of Boiov, on standby)
175th Infantry Brigade (Supported with IFVs) (located near the corner of the border with Terelia and Ryccia, engaging Junta's troops)
167th Infantry Brigade (Supported with IFVs) (Located on border off of Ikerea City, preparing to engage Junta's troops)
112th Tank Brigade (At the bottom of the mountains, Preparing to engage if necessary)
120th Tank Brigade (off by itself, on standby)
179th MLRS Brigade (Behind 175th Infantry, shelling Ryccian positions)
180th MLRS Brigade (Behind 167th Infantry, shelling Ryccian positions)
151st Mountain Infantry (Center of mountains, engaged in combat)
155th Airborne Infantry (Off of Centrus, preparing to reinforce 151st)
---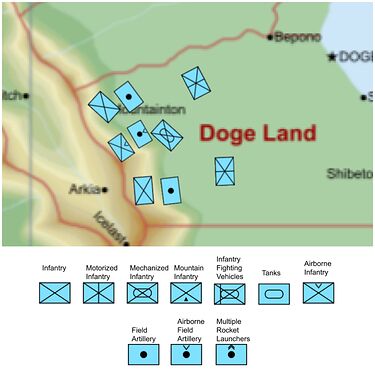 45,000 Troops sent
150th Infantry Brigade (in Mountainton, defending city)
159th Infantry Brigade (On southern border, engaging)
156th Airborne Infantry (on border north of Arkia, engaging)
154th Motorized Brigade (Northern motorized, moving to support troops)
166th Motorized Brigade (Southern motorized, moving to support troops)
177th Artillery Brigade (Behind 150th Infantry, shelling Junta positions outside of city)
179th Artillery Brigade (Behind 159th, shelling Ryccian positions ahead)
183rd Airborne Artillery (Behind 156th Airborne, Shelling Ryccian positions ahead)
*159th Mechanized Brigade (Behind 183rd, on Standby)
Lian, Royal Province, Central Prefecture
Bank of The Knights of Templar
5th of October, 2022
It was in the afternoon, days after the signing of the declaration. The image of the pen still firmly remembered on her right hand, the day her imperial council decided to assent and defend Doge Land against Ryccia, the first official declaration of war Huawan has made in over 50 years.
The first rapid mobilisation has started to the borders of Terelia, Ikaranara and Doge Land. With the LoC sending their troops together, The Peony predicted that a motion will soon be introduced in the WF in regards to the situation, yet she expects a clean and quick end to this conflict, hopefully with the capitulation of the Ryccian Junta.
Of course the war has many detractors, it was not Huawan's war, and its people certainly did not want to bleed on another's soil. A quick end and a humanitarian approach is necessary to ensure the people's trust in the Royal Palace in the span of this war, further better to ensure that the Peonic economy nor Peonic stability be compromised due to this conflict.
Yet she relieved that to her council of ministers, today she cleared up her schedule. She had a dental appointment with her personal dentist, and she understood that her trips to the dentist are sometimes rather painful. Curse her eating habits, if only she flossed, The Peony never liked the feeling of flossing.
So then she drove her car small hatchback and arriving at the Templar National Bank on the eastern commercial district of Lian. There was not supposed to be any escorts today, The Peony made it personally clear, her visit today at the bank was incognito.
She entered through multiple checkpoints, the bank security understood the sensitivity. They bowed to The Peony as she opened her car doors for the valet. The sounds of steps from her heels around the secure underground concrete facility, before entering the elevator.
---
"Lady Layton will see you now." said the secretary, The Peony did not need to wait after exiting that elevator, those words are merely formality. The great wooden doors opened to show a large office that could be comparable to a cathedral, it was minimalist in its space, but close and you could see golden etches of fine marble. Porcelain vases and artefacts on display and the world map on display on the left. of the room. A lone marble desk was there, and behind it was a large window nearly ten metres high that towers over the city.
"Ah, honored Nuwang." the Bank Chancellor greeted her. As she stood up from her desk.
"Chancellor Claire." The Peony greeted back, with a light nod.
Lady Claire Andosterra Layton. The bank manager of the Templar Bank, a Layton. A family of powerful puzzle and riddle masters that has managed the Bank of the Knights of Templar in The South Pacific, one of the oldest private social societies in the Region. Equally famed in its goodwill as much as its infamy. A mysterious character in the oligarchical establishment in The South Pacific, unmarried.
"I am in a sport for a puzzle, care me to give you one?" asked Claire Layton.
"By all means." Said The Peony, moving to shake the hand of the Bank Chancellor.
"Feed me meals, I shall live, feed me water, I shall die, what am I?"
"…Fire?" answered The Peony, wondering about the answer.
"Grand! Grand!" Claire clapped, she then proceeded to shake The Peony's hand before moving leading her to the sofas that seem to focus on artistry instead of comfort. The Peony was seated with Claire, it was only the two of them that day, although she understood that there were already more people on the table.
"May I offer you some coffee, my Nuwang?" Asked Claire, standing up to her espresso machine, it was the capsule ones, very easy to maintain.
"I will not be against it, no."
Claire inserted the capsules on her machine and waited for the coffee to fill the mugs. She turned her back and looked at The Peony, it was a very bright room and they could see each other clearly. Despite that, the two women had so much to hide from one another.
"Well My Peony, it seems the Templar are once again in need of your services. Congratulations on your achievements in forming the LoC, as well as aiding our interests in with the Cordilian Entente. You have served us faithfully."
"The Peocracy of Huawan thanks the substantial benefit and help the Bank of Templar has provided us, our economic and infrastructural growth is nothing short of remarkable, thanks to the Knights of Templar."
"I am glad that our holdings in Huawan continue to be profitable, and it will certainly be well to extend our cooperation." Said Lady Layton as she served the cup of sweetened coffee on a coaster to The Peony of Huawan. "However, our interests in Cordilia may seem to be… unprofitable soon."
"Hm." Nodded The Peony, attentive. Lady Layton then took a book titled "On god and other unfathomable things." a book written by a famous poet from Arnchow. Hardcover, hollowed inside. The Peony opened the book and took out the tablet with her dossier.
"Ryccia, a civilization that was so unacquainted with stability as much as the Izaakians with summer. Ever since the deposition and the exile of the democratically elected government, the Junta has been holding the country over under an iron fist. Surprisingly their economics were efficient, but our holdings were seized. I am sure you understood."
"Go on." Responded The Peony.
"Templar intelligence reports have unveiled the production and proliferation of these nuclear missiles, the Ryccians seem to be very hellbent in recovering their previous nuclear arsenal, reports unveil that they seem to proliferate nuclear weapons at an alarming rate, and are primed to start another Great War with a nuclear detonation."
"This is nothing new, the Ryccians will never let go of their nuclear arsenal." Answered The Peony, "although they are inclined to commit another pillars tragedy, the Ryccians are not one to resort to nuking their state."
Claire chuckled, before continuing with her briefing. "Although the lack of holdings in the current Junta government is indeed hurtful, we are tasked by a client that is very interested in ensuring the Junta does not launch these nuclear weapons. Upsetting the weapon prices and such, believing that nuclear proliferation may be profitable provided it were to not be so muddled by the Junta's proliferation."
"And the lives of others are not the focus on the task at hand?"
"Of course it is always a pity that the lives of many were to be lost should insanity were to explode tomorrow. But it is not under our interests, the security of these trivial lives, to be regarded as more important than the interests of the Templar."
"Trivial!" The Peony shouted in her mind, though she maintained her cool. "And what would you ask of me?"
Claire stood, and stoked the fire. Spring was still cold.
"We have made contact with the Mirrey government to send a joint special team behind enemy lines. Their task, alongside some of our finest, is to neutralize these nuclear missiles and halt the proliferation of newer missiles so that they won't see usage in this war. Intelligence reports the Junta has not moved these missile placements, so we shouldn't have to search the nuclear missiles like the RIM." said Claire, sitting down perpendicular to The Peony.
The Peony closed the book and gave it back to Claire. Doctor Yan was unimpressed.
"Where do I factor in these plans, surely the Templar has need of me elsewhere to aid with this operation." Said The Peony, "I am not like one of your taskmen."
"It is a necessity for our agents to be transported through Junta lines, passing by the fierce fighting. It is still early in this conflict, so infiltration might not be too difficult." Said Claire, giving back the book.
"Doctor Yan of The Peocracy of Huawan, a member of the Cartographer's Society and the Knights of Templar. You are hereby instructed to personally help with the passage, clearance and transport of our agents to neutralise the Junta nuclear arsenal under the contract of our Client."
"What you are asking of me is suicide!" Said The Peony firmly, "the risks of helping our agents pass by unscathed is insanity!"
"You are a soldier, are you not?" Asked Claire, "one of the most skilled helicopter pilots of the Peonic Air Service under the 87th helicopter battalion. Your persona may be truthfully stretched at times, but your credibility in this field is nothing but truth. You are the only one that could plant our agents on the field and not take too much attention from the Peonic Royal Intelligence Service."
"Yes but I am not going to sacrifice myself. The risks of failure would mean too much."
"For you, and unless you would wish for the continuation of our support for The Peocracy of Huawan, you will see to the interests of the Templar bank." said Claire, unsympathetic, "Let nothing stand in your way, contractor. Let it be known that you are a force that will be helpful, to our interests."
"…" The Peony sat down in silence, her forehead curled in anger. She stood up, and made her way outside. She was forced to accept this.
"An agent will be in your contact, my Nuwang. We will handle the rest. Toodle pip." Said Claire, cheerful.
The Peony did not respond. She walked outside the office and made her way to the elevator. She had a dental appointment soon, and the coffee might make the trip to the hygienist a bit more painful.
"I should've flossed." She thought to herself.
Lian, Royal Province, Central Prefecture
The Royal Palace of Huawan
5th of October, 2022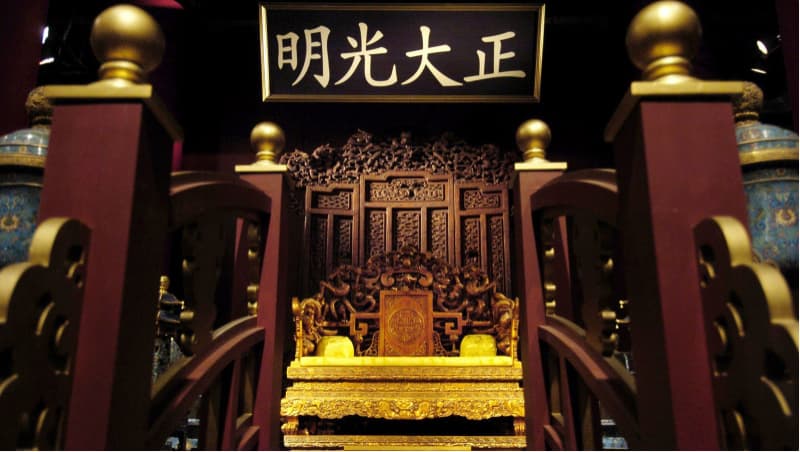 It was odd for The Peony to spend the night in the Royal Palace, she has never liked the feeling of living in such a large space, that was paid for by the people. It felt so agoraphobic, feeling so small a grandiose place. She walked to her throne room, that was lit with fine lamp fixtures. Her guardians were around the palace, including some stationed outside of the throne room doors.
She walked towards her throne, her mind deep in thought from the pain and anesthesia from her dental appointment. The hygienist handling her did it with ruthless care, cleaning her teeth and making sure its bright. She still helt some headaches from the procedure, but the anesthesia and painkillers did help her get over it. It's a shame that every clacking of her heels reminded her of the pain, but her thoughts were so deep to pay it further mind.
She looked to the throne, and remembered the people who sat there. A long list of monarchs, emperors and empresses that strengthened the Peocracy, or broke it. She remembered her great grandmother and grandmother, two empresses that fought on the ground in times of conflict. One, a commander-in-chief that may be one of the brightest military minds at the time. The other, a master spy that sought to break the monopoly of states in the region at any cost.
Doctor Yan's mother herself never had to do it though, she knew the sacrifices her predecessors did to unite the Peocracy. She knew peace, and never wished for martial deployment to her successors. The Peony recalled how her mother did not want her to join the airforce, how they had massive arguments on her flying. The Peony knew that she wanted to fly as an airborne medic, she knew the prospects and potential of the helicopter in rescue situations, and so did she prove it. She was the best helicopter pilots in the regiment.
And this request put to her by the Templar, might make that outcome very much possible. To the sorrow of some, the celebration of some, and the apathy of the rest. She crossed her legs and held her chin to think, of the possibilities of refusing this task. The templar has asked her for many and she has always used them equally much, this is not the largest thing they have asked of her by far, but it is the most troubling.
"And I suppose I could not run away from fate." she thought to herself, solemnly as she sat down on her throne. Looking pensive at the emptiness of the room. She was alone in the once bustling and bright throne room, her once large and great family was no longer the defining strength of this nation. Though the blood of her family still alive and well, she may be the last of the Yan monarchy.'
The last of the Yan's. She has a bill to pay to fate, and she prays in silence before planning her move.
---
Lian, Royal Province, Central Prefecture
Walker's Quay Park
5th of October, 2022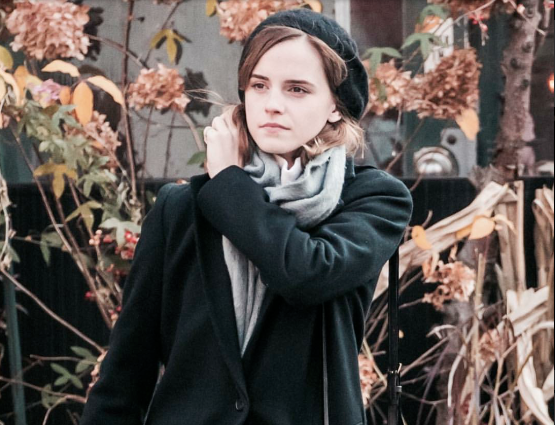 Lady Layton had waited for a drink in the middle of the cold spring on the hawkers stall by the park in Lian. Owned by Stoinescu, a Stoinian fast food joint. Their operations in Huawan are a mix of small hawker stands and establishments. She wanted some Stoinian Mutton and Mushroom Wrap with some spiced tea, a delicacy.
She blew on her chilly hands as bits of snow fell down around the area. It was rather windy that day, but she paid no heed, she was used to the cold. Her number was called, and she welcomed the feel of warmed aluminium foil on her hands. She left after also taking her paper cup filled with tea, she already paid beforehand.
She didn't have many thoughts on her mind as she unwrapped her log and gnawed on the sweet and juicy mutton. She made it a mission to visit Stoinia soon to get something to eat with some other fellow "brokers". There is an abundant amount of prospective contracts that the Templar could seize ahead of its competitors.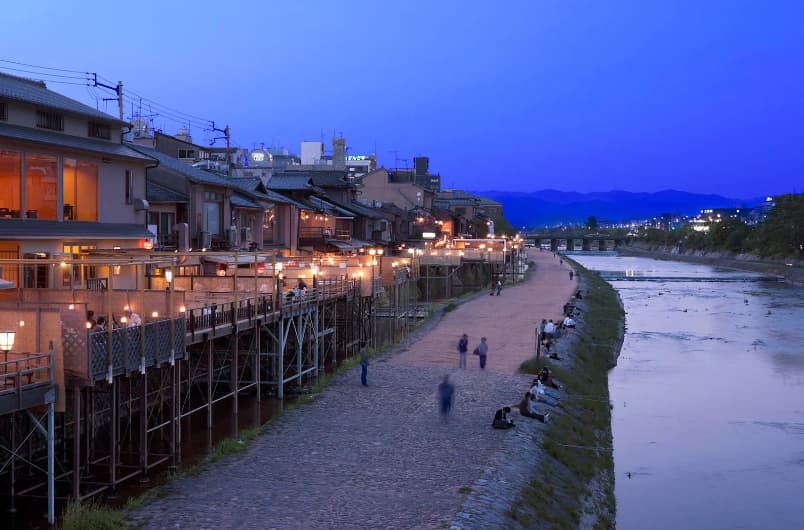 She sat down on the stone bench watching the river that cut the city of Lian in half. Watching the tour boats that pass by the chilly river of early October. Soon the cold will thaw and summer will soon follow, and she had already prepared a cute bathing suit to bring to Stoinia.
As she sat down eating her wrap, she was joined by another person with a long coat and a red beanie, he had a piece of warm grilled sandwich with him that he just bought. The snow did not seem to defeat the spiciness from the peppers of the sandwich, and he ate his food to warm his stomach. A sense of fulfilment in the harsh cold, the last one of the year.
"The contract has been done," said Lady Layton, "the team will begin their operations in two days time."
"And The Peony?" Said the man.
"She will do her part."
The man took off his red beanie, and scratched his head. Seemingly a sign to give to proceed with something.
"You have served us well, a pleasure doing business with you."
"Thank you for your patronage." Lady Layton responded, there was a question she would like to ask, but felt it very much rude to do so. The man can understand, as he looked at Lady Layton.
"She needs to know," Doctor Kane answered, as he placed his hat back on and leaving.
Lady Layton sat down silently, seemingly understanding the reasons, as much as knowing why she shouldn't pry further
Ikerean Outskirts, Ikaranara
Peo-Ikaranaran Joint Military Airbase
7th of October, 2022
A large cargoplane landed on the runway, one of the behemoths in the airbase carrying the Peonic mobilization in Ikaranara. These planes carried soldiers, armoured detachments, artillery cannons, field medicine and supplies for the troops on the ground. This particular plane carried high amounts of medical equipment and food supplies, mundane items that would make all the difference in conflict.
Soldiers and forklifts carried these supplies out from the plane that stood by, one of the logisticians looked over the supplies that arrived to report later on. Signing off the shipment and logging the amount of items through their standard issue computer tablet. The logistician from the plane came to report to the Ikaranaran officer.
"I've logged the supplies in our database, honorable officer." Said the plane logistician.
"I'll never get tired with you Huawanese using honorifics." the Ikaranaran officer said, as she signed the logs. "Here you are."
The logistician bowed, and moved to the barracks along with the other pilots. She had her next orders to transport different cargo. So she went to a certain numbered locker, with a key in her pocket. Passing by unsuspecting soldiers, she walked through the barracks lockers. She was masked and wore some glasses instead of the contacts she normally wore, and apparently that was enough to sneak in unsuspectingly. Well, she did wore a sufficient disguise.
She opened the locker in the corner of the locker room, and saw the uniform she had to wear. She sighs, it wasn't what she wore in her service, but it was close. She felt the material of her overalls, she wonders whether it was time for an upgrade, she made a mental note to propose it to Lord Marshall Roland Young. She took the overalls, they are on a timeline and she had to brief.
---
"Homefront, this is Eagle 3. Permission to take off." radioed The Peony to the control tower.
"Takeoff granted Eagle 3, proceed with your objectives." radioed back the control tower.
She turned on the rotors as the sound of its turbines buzzed. All engines and electricals are normal. She looked back and saw her operatives, chosen finest spies and troops by the Templar to complete their mission in the sabotage of Ryccian Nuclear capabilities.
She took off in the night, shadows of blades dancing under the moonlit sky. Keeping control steady, her hands were built for steadiness as her mind was cool. She then proceeded to yaw before pitching. and followed the direction to the border. In 30 minutes Eagle 3 will be purposefully erased from records.
"Night fly, going to be challenging." Said the Templar commando, sitting next to her, helping with the navigation.
"I've served in harsher weathers and darker nights. This is nothing." Mentioned The Peony.
"I'm sure."
"Lets hope the timing intel from the Ryccians are legit." hoped The Peony, keeping the controls steady.
"Mirrey loyalists are deep within the ranks. I am sure your officers from the Royal Intelligence Agency are also implanted within as well." answered the Templar commando. "We need to time this perfectly."
"On your mark." said The Peony
"…Countdown begins, move."
They flew low as to evade radio detection, and passing by harsh terrains far away from sector engagements. It was a silent fly in a silent night, as everyone timed the entries perfectly. The fly must be perfect, with every checkpoint hit at the appropriate time. It felt like a time-stress race. At first, the templar commando couldn't believe in trusting someone like The Peony to fly the helicopter, for most she was untrustworthy in other aspects, but if there's one thing he knew today, is that her flying skills is second to none.
The Peony felt a sense of uneasy worry, with a sense of freedom to fly once more. Ever since her reign, she was not allowed to fly ever since her coronation by the imperial council and her guardians anymore. So it was rather refreshing that she flew in a mission again, and not secretly anymore.
Deep within enemy lines, the helicopter landed in the designated location the Mirrey loyalists have made, it was in the northern outskirts of Aurora. Welcomed by a regiment of loyalists, the troops got out of the helicopter. There wasn't much time, the helicopter must fly out once more. Everyone got off, the Commando gave a salute, and The Peony set off once more. The troops moved out, they had their orders.
---
Nortern Rycco-Terelian Border
Ryccian Northern Farmlands
8th of October, 2022
She could not return to Ikaranara, the sectors were live once more. She had to reroute towards the northern areas where less population was present. The terelian border was not as armed, though there is still a sector there.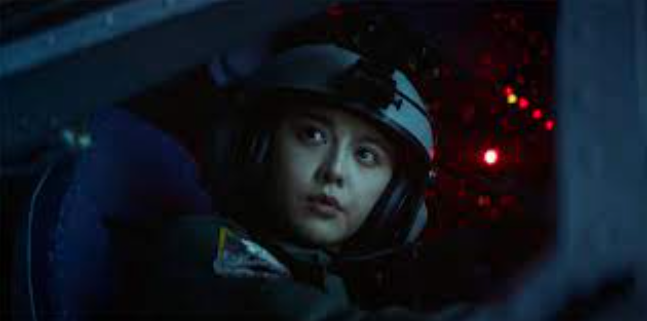 She had to time her entry perfectly, flying low to evade radio, long enough to get out of the fire zone and arrive in Terelia. She had the commando time her entries and exits, but now, she had herself. It was difficult, but she had thought the hard parts were behind her already.
That is, until her radar showed a launch. She was spotted by one of the Junta militias at the northernmost Ryccian border. Two projectiles followed by a streak of air was propulsed at her, she evaded them both as she shot her decoy flares, but a third projectile was shot.
It happened in an instant, she was hit from the tail. The helicopter lost its control and she tried to grasp it tight, trying to escape further from where the projectile was launched, into the woods. A rush of emotions enveloped The Peony as panic started to crept in, while the sounds of alarms and warnings deafened her ears. She tried to remember her training, and tried to save the crashing helicopter.
As she grasped her cyclic, she shuffled through her pocket and turned on a beacon she had prepared, which sent a signal. She understood the rotors are still working, and lowered the collective to autorotate her craft. She pulled up the collective to create some upward thrust, she is going to crash land this.
She said her final prayers, her hopes and thoughts. The things she wish she'd done, and the things she didn't wish for. She asked for forgiveness of the things she had done, and contemplating the errors. All in a split second, she did her best.
The helicopter roughly landed on the ground, the impact was harsh as it grazed the ground below. She continued to hold her cyclic, and protected herself from the ground that hits her face.
Then, another impact.
…
Northern Rycco-Terelian Border
Ryccian Northern Farmlands
8th of October, 2022
"Mmhh…"
The sound of crackling fire from the helicopter had woken The Peony, her ears are ringing and her body ached all over. She leaned on the controls and breathed slowly. She tried to register where she was, what she was doing. She didn't sleep that long, she was still reeling everything in.
She stretched her muscles, they ache, but it was still manageable. She stood up from her seat, and inched away slowly from the crash. She fell down, and crawled out of the fire and metal, into the loamy soil of the farmland. She gasped for a bit, looking down at her gloved hands, and then her watch. She stood up, and observed the crash site. The area will soon be crawling with soldiers or civilians, and she had to move into the woods and escape.
She took some supplies from the downed helicopter, necessities and consulted her compass. She went to the woods, before Ryccian troops arrived. She had her pistol, and she ran to safety with the least energy she has.
So, underneath the moonlit night, she continued to run far enough to cover her tracks.
---
Lian, Royal Province, Central Prefecture
Sunshine Apartments, Maki-Onsen District
8th of October, 2022
Rin Kagamine paces around Aran's living room anxious. She understood that The Peony had a task in the Knights of Templar, as much as most. The Peony has always had a hand in clandestine operations, much like their grandmother. Rin knew it more than most, she was the Peony's personal defender in situations such as these. Backhanded negotiations with the Knights Templar, The Cartographers Society, and such. She understood it to be some dirty work The Peony herself would need to do. Only now, it has taken a turn for the worse.
Templar forces have announced the activation of the emergency beacon, The Peony herself could not be traceable due to the helicopter. As of now she is missing in action, and The Peony is not one for combat. According to the Knights Templar, they have absolutely no idea where The Peony is, and Rin is not cleared to know. What Rin does know is that no one is to know what is happening, the news is to be kept under wraps at all costs, and only Rin knew what happened. Still it does little to alleviate her worries for her milk sister.
Aran looked at his partner with brows of worry and anxiety. They were supposed to watch a movie together, it was both of their days off. She understood that Rin was completely trapped in the matter, there was no one she could tell, and even his inclusion to the information circle was a luxury from not Rin herself. But from others as well, Aran was more well connected than people give him credit for.
Aran sat beside this woman, who was sitting, fidgeting and worrying. No tears were shed, only smoke coming out of her head from all the efforts of thought. He couldn't imagine what it would feel like to lose his only family, he knew Rin's checkered past, and how she became who she was now. He doesn't know who The Peony is associated with, nor what is currently binding his partner. But he does know who does.
He excused himself to the restroom, and placed a secure phone call to a certain friend. A friend he wished to never contact again.
"Hello, you've reached the office of Garek Nobel, please leaver your message afte-."
"Garek, it's Aran."
click
"Ah, Aran my boy, how's life in Huawan."
"I need to ask a favour. I need some info on one of your clients in Huawan"
Garak wagged his finger in the air through the phone. "Ah, Ah, Ah, you and I both know that you can't get clearance to those lad. You know us, client business confidentiality is everything. we'll be blacklisted by everyone if we betray their trust."
"Don't give me that Garek, you still owe me, and I'm calling it in!"
"Easy there son…" Governor Garek Nobel said as his tone shifted from being jovial to mild annoyance, "what do you need from me?"
"The Peony is missing, and I know you are connected to whatever she's doing."
"You caught me red handed" Garek replied almost patronizingly and continued, "And yes we helped her smuggle some bomb experts into Ryccia. Give the Ryccies a little taste of their own medicine for ruining the party. The Peony is amongst one of the listed operatives given by the client. Can't say anything further since we still like doing business with them. I've heard back chatter of other operatives being dispatched but you and I both know they'd be too late."
Aran understood the veiled threat as he grit his teeth briefly before replying, "Get her back in one piece, Sir Governor General Nobel. Not a word to anyone."
"I must say you've grown a pair lad, who grew it for ya?"
"…Get your finest, you know who I mean."
Garek smiled as he replied, "you know what, This one's on me, but come by Point Rain, there's much to catch up on lad."
Aran turned off his phone, before flushing his toilet. He came out, with Rin sitting silently, facing the wall towards nothingness. Aran shook his head, and hugged Rin from behind. Kissing her head while tenderly rubbing her fingers.
"Stay." she whispered in Kotomoto. "I need you here."
"Yes, Rin." he answered.
Northern Rycco-Terelian Border
Ryccian Northern Farmlands
8th of October, 2022
Yan woke up, she had slept in an abandoned barn at night. It was an impressive run, nearly 10 kilometres in the forest with pain. She had taken off her clothing and examined the wounds, she had some bruises and some bleeding, yet she managed to sterilise and gauze the wounds.
She looked around the barn, morning was about to break, and she knew she needed to continue. There was nothing much that she could find, except for some deadwood, hay and rusty tools. She saw some salt, saved for curing. Salt doesn't go bad, she remembered. She took the sack, and opened her clothes. She was about to administer some field medicine.
She washed her wounds from the debris, and biting a strip of her overalls, she took a grain of salt and placed it on her wounds. Gnawing that strip and holding in the pain, she was disinfecting the wounds. The pattern continued for some of her nastier wounds, her breathing quickened as she was holding the pain and adrenaline.
She took a deep sigh and opened her map and compass once more. She remembered the location of her extraction point should danger arose, and she was close, but she understood that by this time, she was wanted, and the area is crawling with soldiers.
She counted her distance, and memorised some landmarks. Her body still stings with pain, and she hasn't ate anything, she couldn't find any food from the wreckage. She drank some water from her canteen, that should be enough for now.
She looked around the perimeter from within the barn, and she said her prayers and gingerly ran her way out with supplies in tow. She had to get to her extraction, and as she went back to the woods, she began to contemplate the things that went on her mind.
How the entire war was shaping up, and how the RIM are still out there, along with her group continuing to help with the stabilisation of Kinjishi, while countering RIM uprisings and prevent nuclear winter. She also wondered about the Norovirus operation, the biological weapon that she's been chasing about for.
She wondered the things she was missing, the expo in Huawan and some experimentations in the lab. She also wondered about her milk sister, who must've been awfully worried about this. The Peony wondered whether the Imperial Council knew that she's in Ryccia, she knew the Royal Intelligence Agency would have a hint, but overall her location and activities have been hidden well. So she hoped.
She then remembered that she promised to go shoe shopping with Ati and Luiza today in XinYue, there were these extremely nice pair of boots and heels that she could get a promotion for. She also promised to attend a poster presentation by Aran in a conference later on sunday. Ah crud, she was supposed to meet High Commodore Zheng He tomorrow about some trade deals with Weisserstein, to get them closer to the LoC.
Come to wonder, the formation of the LoC was the sole reason for Huawan to be in this mess. Did they take it too far to Ryccia, why did they so haphazardly attack Doge Land knowing a coalition is supporting them. Actually, where the hell is Mirrey? There were Mirrey loyalists in the region, but it's not like they are helping much with the firefight.
A heavy barrage of thoughts continue to keep The Peony on her toes. She was alert, but she is willing to spend time with her thoughts to keep her boredom at bay. She was used to being alone with her thoughts, as like her teenage years when her friends are books and the rails. She remembered riding the short commuter train to distances and places far from home, to mesmerise at the beautiful scenery of Huawan. How she misses it, how she felt she took it all for granted.
She realised she needed to change her clothes. Her pilot overalls are a dead giveaway, but she couldn't afford to enter a village at the risk of Ryccian soldiers. And as she walked the path of a gorgeous Ryccian landscape, she spotted a dwelling.
A lone trappers cabin that the Ryccians must've used to hole themselves up for hunting season. The Peony scanned her area, she was alert to check if someone was inside. She crept up to the cabin and checked if anyone was in. Luckily there wasn't anyone, she decided to come inside. There were some canned food in the cupboards, and she took them in her bag. She then moved around to check some clothes, and found some crusty jackets and shirts.
It smells like wet fungi, yet she understood that it wasn't the time to complain. She saw it was cleaner, and so she changed out of those overalls and into these clothes. It wasn't so bad, she thought to herself.
She took one of those cans and checked the dates, there were some mushy peas in salted water. She tasted one of them, they were cooked enough. So she found a spoon and started digging in. Since when did canned peas tasted so good? She thought to herself. She finished the entire can and placed it in the trash can. She folded her old overalls and placed it in her bag, she thought she might needed to prove who she was supposed to be.
After scouring the place for some small change, she saw a bottle of vodka and a packet of cigarettes. She took them both, she might need them.
The Peony decided that she can't stay for long, and thus, wearing civilian clothes, she decided to continue to her rendezvous. She is pressed for time, and she only has one more beacon.
---
Task Force 0 had a mission, task force 0 always had a mission. Number 01 understood his orders, he was told to secure someone in Northern Ryccia.
He had divided up his fireteams, and they were locked and loaded. He had briefed them, and they understood where the extraction point is. The target has another beacon in her pocket to prepare for her extraction, but 01 understood that fire teams in the area might help increase her survival.
So he decided to move out to the Northern border, and deploy in the area.
Northern Rycco-Terelian Border
Ryccian Northern Farmlands
9th of October, 2022
Hiking to her extraction point, she had time to see the beauty and magnificence of Ryccian nature. The hills and forests she had to traverse were magnificent, spanning north from the desert areas where a mixture of tree specimens were there. She wished that had it been on other times, she would be far better equipped to enjoy it. But now she continued to walk, thinking about her steps and her distance to the extraction point. Violently carving a path with her machete.
She paused when she heard a river, and by the bushes she crept in to check her perimeter. A large stream with only a bridge as access to the next area. She was so close to her rendezvous point, only half a days march left.
She understood her canteen was empty, and Ryccian water wasn't known for being dirty. At least this stream was close to the source in the mountains, so she decided to creep unto a rock, and fill the canteen up. She also took a handful of that water and washed her face. She felt it refreshing, despite some pain from bending down to get the water.
She decided to take a break, by nightfall she should be in the extraction point, and all she had to do was wait, and pray that there was a friendly detachment waiting for her. She remembered her beacon, and what she needed to do. She needs to change back to her uniform later so that she'll be recognised.
She understood the cold was thawing but she needed to warm herself further. She took that bottle of vodka from her bag and took a swig, she understood that warmth was necessary at the time, and she shouldn't be drunk from it.
She took the packet of cigarettes she found and smoked one, she understood that in this entire event, a cigarette was the only constant she could find alms in. The only constant and predictable thing.
But, of all the times. She heard the rumble of tracks and wheels. She hid her bag in the bushes and watched as trucks of soldiers and APCs pass by. Along with a massive tank. She understood that she needed to hide or bounce, but in her mind, deciding the best way to blend in was to become a passerby. She watched the rumbles of these behemoths pass by as she crossed her arms, she was prepared to take out her pistol should anything go awry, not that it'll help.
She had saw these military assets in parades and such, but it was the first time she saw it from a civilians perspective. Metal elephants of war where their sole goal was death, death is, in a pragmatist view, the ultimate goal for war and conflict.
She nodded at the Junta troops, she wasn't sure whether or not she was seen nor responded. But she froze on that rock as the convoy stopped. It appears they had to wait for something. A soldier came out and streched his legs, he seems to be their commander. They saw The Peony, cigarette in hand and vodka close.
"Mind sharing miss?" He shouted at her, The Peony continued to freeze, and composed every nerve she had.
"Yes… Sure." The Peony shouted back. The commander walked to The Peony, she was glad that she hid her bag behind the bushes and trees. Ryccia was such a hegemony of cultures, it wasn't difficult to mimic their accent.
She took her packet of cigarettes and gave it to the commander, she lit up the flame for him. He puffed the smoke.
"This war is getting harsher by the day, it felt as if it was forever." He contemplated to her.
"The insanity just never ends in here." The Peony responded.
"Hm" he grunted, he saw the vodka bottle. The Peony noticed and she had to offer.
"Would you like some?" she asked.
"If you are offering, sure." He mentioned. The Peony opened the bottle and gave it to him, and he took a swig.
"Cheers" he said, before taking another swig. The Peony nodded and gulped a shot, responding in kind. She let out a huge breath of relief from the cold shot that warmed her torso.
"War does things to you." He mentioned, The Peony nodded. He then got a call in Ryccian from his radio, of which The Peony did not understand. He looked back and saw his officers putting a thumb up.
"Enjoy your hike ma'am." He nodded, The Peony felt the need to ask.
"Would you like the bottle sir?" She asked, cursing herself why she needed to. The commander spun back, and smiled.
"It would be my pleasure." he told her, as he accepted the bottle of Vodka from her. The Peony is still frozen in her rock as she saw the engines rumble again, and the Commander getting on the truck. It seems they were reinforcing the Rycco-Terelian border. It might complicate things for her to get to her extraction.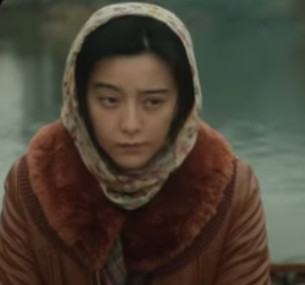 She sat as she waited for the soldiers to pass, and their sounds deafened from the area. She made sure to check her perimeters and are again. She stood from her position, and with her bag, she carried on walking. She crossed that bridge with adrenaline, she wanted to run, but people might see her. She continued walking in such an exposed place, and although she had layers of crusty coats, she felt absolutely naked.
Every second and every step she took on that bridge was agony. She felt shivers in her spine and sweat on her face. Yet she persevered, with warmth on her torso from the vodka. Upon crossing that bridge she bolted northeast, far away from the road.
Taking out her pistol, she continued running, as hard as possible, she wanted to get away from everything and find a safe space. She didn't count her steps anymore, she only ran. She continued to run, and run some more, and run a bit more.
She stopped to rest as she saw some rocks, and hid behind it. Gasping for air, she looked back. No one was chasing her, good.
She checked the map, she was two kilometres away from the extraction point. She decided it was the time to change back to her overalls. She left her crusty clothes there, she popped the second beacon, and continued running to the extraction point.
---
Exfil point Charlie
Ryccian Northern Farmlands
9th of October, 2022
Task Force 0 got the message, they were stationed around the extraction point and ensuring anyone stupid enough to pass by. 01 was informed by his command, and he ordered the soldiers to fan out. He had instructions for a code.
He instructed 02 and fireteam 3 to push forth, and notify any movements from the Ryccians. They were to observe Ryccian movements in the area, hoping they will not move here.
"Sir, the Ryccians are setting a presence in here. We might expect some company if their patrols come here."
"All fireteams set a perimeter in the area, the beacon was lit."
"Zero, your extraction is available in the area, but we are low on fuel. Turn on your beacon to get us in, you've got 1 hour."
"Copy" 01 reported back, he waited for his target to come. It was now or never.
"Sir, unidentified personnel sighted." radioed team 2.
---
The Peony ran on her overalls to see soldiers stationed around the extraction point. Fearing for the worst she immediately hid behind some boulders and grasping her postol. A soldier spotted her and shouted the command word.
"Eagle!" he shouted. A sense of relief enveloped The Peony.
"Harmony! Harmony!" The Peony shouted, she continued to repeat, as she lifted her hands up and walked to the soldiers. She continued to grasp her pistol tight.
"We've got the VIP, moving back to extraction point." 05 radioed, he looked at the VIP and escorted her back to the detachments. They jogged their way back to the command center, where 01 was present.
"My Peony." He bowed with his thick hinomoto accent, "I am Zero One from task force Zero. We were sent by the Templar and Point Rain to aid your extraction back to Huawan"
"I am grateful." She responded in kotomoto, finally able to speak to another person in her mother tongue, "have you sent for the extraction?"
"Yes, they will be here in half an hours time. But this area is crawling with Ryccian soldiers, we have to prepare for the worst, my Peony."
The Peony's positiveness dropped back down to the ground. Oh this was too good to be true, isn't it.
PRESENT BESERNIAN UNITS IN THE HUAWAN FRONTLINE:
Treisag Regiment, 2nd Division, 7th Brigade
15th Staff and Signal Company
11th Reconnaissance Battalion (2/3rds)
97th Infantry (White Lion) Battallion [1/3 present for now]
2nd (Woigt Sagtnie) Medical Regiment [1/7 present for now]
---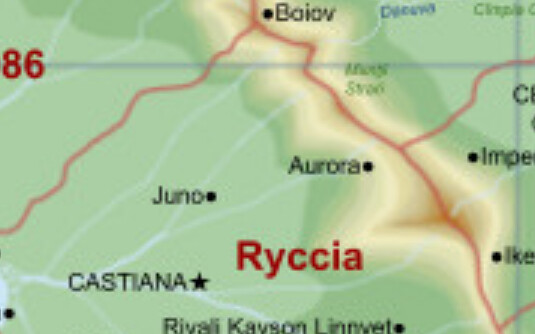 Apx. 1.2km west of Aurora, Ryccian Federation towards Juno
87th Armour and Infantry Battalion, Treisag Regiment
The news had gone to Hevamann's head. The junta was recently deposed… by another junta? Regardless, that wasn't going to stop anything as long as Mirrey does not endorse the new junta, which would be very unlikely if it were even a possibility. The image of dead Ryccian soldiers filled his head every 5 minutes now, as he recounts the very recent fall of the strategic Aurora city. With the amount of coalition forces going against the junta, the war has become not a fight on equal footing, but a race to get to Castiana faster than everyone else to get a reward of two biscuits he bet with the Peonic troops he interacted with friendly albeit swiftly and shortly.
The Besernian government recently declared war proper on the Ryccian junta and had allocated what looks like an entire brigade to the Huawan front, luckily. He now has a better chance to hoist a flag on Castiana when he enters it before the others. Now, his company is moving just behind a company of the 11th Reconnaissance Battalion that just entered the field. Another arm with the Peonic reconnaissance troops to beat the devil out of possessed Ryccia.
As he laid back onto his seat in the truck, he held his rifle close by. He signed up for this a long time ago, and this was just part of the job. A perk of the job, some may say, but he scoffed it very often. A combat drone was supposed to be shipped over by the combat engineers in the Air Force, but it couldn't get there fast enough, since the combat engineers were not assigned to their line unfortunately. Hopefully, they will come here soon.
Silence, then this.
"Hey lad, do you have an MRE?"
"Yes, here you go."
Just another perk of the job.