The Berenican nation; a nation of the nations.
Hanics, Boudicans, and Tholisians all roam on this unequal soil.
BRIENT
Residence of Atrueue Vischervonda
35 Karlsonnbuhl Street
"I can't take it anymore, I want to relax for good."
"Let me live a new life, away from the grinding cogs, god willing."
"I will go take my doctorate now."
"Thank you, for everything."
"Yes, thank you, goodbye."
2012
RUNGENBOUEN
Tlaned Studios
3 Sudtlaned Loop, Tlaned Industrial Park
"Alright, shooting the 6th segment for Episode 4 of 'Uns Schone Land", and action!"
"What is 'Uns Schone Land'?

'Uns Schone Land' or 'Our Beautiful (or Shining) Land' is a pilot satirical sketch comedy show about daily life in Besern. It was written in a way that it attempts to mimics a government advertisement to foreign investors to invest in the nation. The show was produced by Rungenbouen-TV G.B. for the BBS national television channel Zweit. The pilot never took off and was eventually discarded in 2015.
The best salesman of Frastinia, he touts! Successful dealer of several used uncleaned toilets to the Gianlucian government and with an unbeatable portfolio of nine million soners worth of products sold! Spearheaded by his very esteemed producer, Dirk Mayer, one of the best producers in all of Besern, presenting to you, Gerd Plank and his team!
"Yes, have you dressed already?"
"What do you think I am? A peasant?"
"No." (5 second delay) "A barbarian."
laugh track
"I'd not be able to impress viewers by coming up stage naked, I'm not shooting for a fitness commercial!"
"Argh, piss off. Now go. We have 500 soners worth of products to sell!"
coughing from one of the camera crew off stage
Intro for 'National Commerce Programme'. Shows Gerd dancing around various products, such as a grenade launcher, a teddy bear and a beach ball.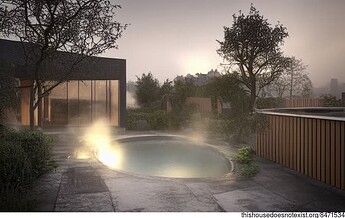 The image that dots every single TV in the studio. Allegedly, this makes Gerd more confident.
"Welcome back to our National Commerce Programme that you didn't ask for, now, children, let me show you our government-approved on-sale products today! Our collection (both hands open towards the table of products) today; the Self-Sufficient Housewife collection, for all of you who have unfortunately been married to an Izaakian."
laugh track
"Now, for all your cleaning needs, we have, this pineapple kindly donated by glorious piss-off company…"
A text label 'Shirovskvagonzavod' in a childish glow 3D font appears on the screen briefly.
"…who have sold us this entire stock for 30,000 soners. This is our good scrubber, the innovation of the descendants of Tyfan; get ready for it…"
A text label 'Avocado Sponge' in a childish glow 3D font appears on the screen briefly.
"The Avocado Sponge, yes, the Avocado Sponge. I can get a divorce from my abusive Izaakian wife now. Here, let me demonstrate."
He takes out a white dish.
"Now, let's take this sponge, face it on the dish. Pull the plug - automatic, yes! And then, we can watch magic-"
An explosion rocks the studio, sending Gerd out of the stage.
A 10 second pause.
"Ok, enough of Gerd, that's it, cut-"
The programme then cuts to a television marketing graphic advertising the 'Avocado Sponge' for 500 soners.
"Now, you can see how useful this is, you can get one too, now dial on your phone 9462-2737 within 5 seconds to get a 5% discount! The best offers now! Now! Now! Now!"
And so now, investors, you can see how our glorious Besern dominates the marketing sector. Don't you wish to put your product on sale with Gerd and companies after seeing how he could pitch it to you? And now, our next section.