This thread is for basic knowledge of Huawan, links, character profiles. It is also the Embassy Application thread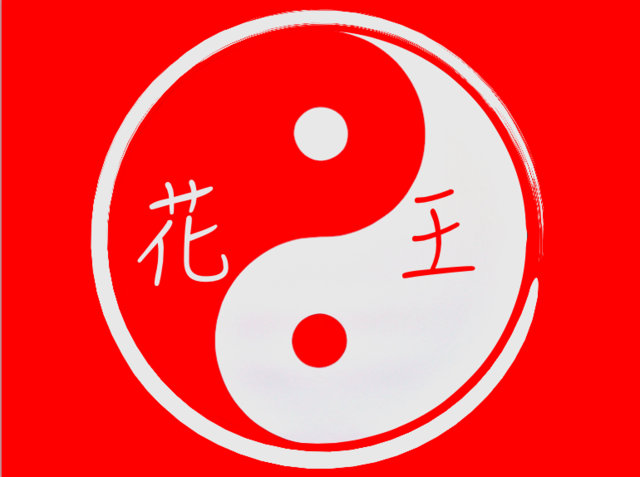 The Peocracy of Huawan
Capital City: Lián
Form of Government: Peocracy (Semi-Absolute Monarchy with Direct Democracy. Pro-Naturalist Confucianist & Taoist Philosophy Constitution)
Population: 100,784,428
GDP Total: Int$3,769,328,975,465
Official Language of Governance: Huayu (Mandarin), Kotomoto (Eastern Japanese), Shanyu Arabic (Uighur Dialect Arabic)
Popular languages: Austral, Läntinen, Sedunnic Religion:
60% Islam (40% Classified, 20% Syncretic)
Classification: 42% Sunni Xidaotang, 38% Gedimu, 10% Sufi, 5% Shiah, 5% Unidentified)
15% Daoism,
13% Confucious,
6% Tengriism,
3% Buddhism,
2% Catholic,
1% others
Head of State: Nǚwáng (Empress) Doctor Yan "Known as: The Peony"
The Peony
National Flower: "Paeonia suffruticosa"
Peony
National Animal:
Ceo Bird
Noted for: Modern Medicine, Alternative Medicine, Pristine waters, University, International Apathy, Forests, Free Healthcare, Top Healthcare, Doctors, Nurses, Woodcarvers, Life Science Scholars, Medical Scholars, Tea, Flowers, Lanterns, Paper miche, Islam, Fengshui, Agriculture, Chopsticks, Rice, Shinkansen, Efficient Trains, SCMaglev, Modern Industry, Embroidery, Transport.
Independence Day: 24th of April 1761
---
Symbols of the Peocracy
Flag


Meaning:

White outer circle meant the crescent, for Huawan is considered a muslim nation. The Yin and Yang represents balance and discipline, an important core value of Peocratic life. The characters 花王, or Huawang, names the nation, names the Paeonia Suffruticosa as the most prominent symbol of the Peocracy, and names its monarch "The Peony" as its Monarch, Champion and Guardian.
Seal of The Peony


Meaning:

A simple Peony flower pattern within a circular vector. It has no official symbolisms other than the Peony being the 'Monarch of the flowers", in chinese, it is written 花王 or "Huawang", which would stem to the name of the nation, Hua Wan. The lack of symbolisms signify the strength and prominence of The Peony as the ruler of the Peocracy.

The text 天生我材必有用, situated on top of the seal means:

""If heaven made me, earth can find some use for me." Another symbol to signify the greatness of her eminence, The Peony.
Coat of Arms

Meaning:

Outer crescent ring resembles the red crescent, which signifies the Peocracy's dedication to good healthcare and welfare. Inner Pitchfork shaped thing resembles a bow and arrow, which symbolizes archery. The inner crescent envelopes a tree, which meant nature radiating its magnificence.

The Coat of arms resemble the core values of the nation. Faith (Red Crescent), Nature (Tree), Health (Red Crescent), Discipline and Perfection (Archery).

The three green shapes resemble the Generation of Peonisians collaborating into one. Left meant the Past, Middle meant the Present and Right meant the Future.

You can also see the gaps between the fans are symmetrical to one another, this meant Balance.

Finally, the shape of a woman that was engraved between the fans. This meant mother, for in Islamic and Peonic culture, the mother is considered to be the most important parental figure.

Of course, some others argue that the shape of a woman had meant "Mother Earth"

The white background meant purity, but it can also mean "Father Sky". Leaving Tengriist-like ideologies, with the mother in the inside, and the children of the family (Green fans) within the white, it can be said that the Father protects his family. Thus symbolizing the importance of Family relations.
---
National Anthem

張り詰めた弓の
Haritsumeta Yumi no
震える弦よ
Furueru Tsuru yo
(The trembling bowstring of the drawn bow)

---

知恵と祝福の輝き
Chie to shukufuku no kagayaki
私たちの心
Watashitachi no Kokoro
(Wisdom and blessing shines, our hearts)

---

研ぎ澄まされた
Togisumasareta
刃の美しい
Seishin no Utsukushi
(The beauty of a sharpened mind)

---

牡丹の咲く美しさ
Botan no saku utsukushi-sa
(The blooming beauty of The Peony)

---

未結合の海
Mi ketsugō no umi
(The unbound ocean)

---

悲しみと怒りに潜む誠の心
Kanashimi to Ikari ni Hisomu Makoto no Kokoro
を知るは森の精
Wo Shiru wa Mori no Sei
(Lurking in the sadness and anger, The only ones who know your true heart are the Spirits)

もののけたちだけ
Mononoke-Tachi dake
(Only The Spirits)

もののけたちだけ
Mononoke-Tachi dake
(Only The Spirits)

悲しみと怒りに潜む誠の心
Kanashimi to Ikari ni Hisomu Makoto no Kokoro
を知るは森の精
Wo Shiru wa Mori no Sei
(Lurking in the sadness and anger, The only ones who know your true heart are the Spirits)

森の霊を守れ!
Mori no rei o mamore!
(Protect the forest spirits!)

神の霊を守れ!
Kami no rei o mamore!
(Protect god's spirits!)

Spoken Vocal
|Mononoke Hime| Vocal - Masako Hayashi live concert with lyrics and translation - YouTube

Main Instrumental Theme
Princess Mononoke Main Theme - YouTube
Character Profiles
---
Imperial Government

---

The Peony



Nickname: Yan
Title: The Peony, Honorable Nǚwáng, Prof Cand, Doctor Yan, BMed, MMedEd, MD, M.Biomed, M.Sc
Occupation: Nǚwáng of Huawan, General Surgeon at the Imperial Hospital, Pathology Anatomy and Oncology Professor in Lotus University, Experimental Oncologist Researcher
Age: 31 (Born on August 14th, 1991)
Nationality: Peonic
Religion: Gedimu-Xidaotang Islam
Fashion Sense: Traditional Ethnic, Clean cut modern
Alignment: Conservative Royalist
Hobbies: Playing with toys, Caligraphy, Brewing Drinks, Sleeping, Reading Books, Trekking, Watching Movies and Gardening.
Likes: Trains, Kites, Books, Tea, Noodles, Cup Noodles, Children, People, Pop-up books, dresses, flowers, medicine, birds and plucked string instruments, Mystery & Logic Movies, Thrillers, Gory Movies, Animation.
Hates: Sexual Commitment, Chainsaws, Being told she's too young, Bigots, Weird Music, Romance, Diseases, Ignorance, deep fried foods, frizzled hair, gooey things and smoking.
Personal Description: A young woman who was crowned the Empress due to various circumstances that affected her siblings, her family members are either ministers, governors, sailors and monarchs. Her mother was the monarch, and she has a certain wanting to match her mother's prowess and kindness towards the beautiful country but realizes that her passion of becoming a doctor greatly hampers it. She does not really like politics, and instead preferred medicine and welfare of the people, leaving state political matters to her ministers. She has a sharp mind, with an IQ of 220, and enjoys warm drinks. Though she looks a bit whimsical and immature, her true strength lies in her cool mind against stresses that are thrown at her.
Close Allies: Lady-Miss Diao Chan, Lord Zheng He, Lady Caitlin Schwinnfjord, Rin Kagamine, Lady Anna of Athlea, Crown Princess Siti Rini Rahmawati Arumdalu Badaruddin Sumatrabhumi I of Sriwijaya, Sultana Amala Al - Jabbar, Doctor Aminah Teh, Head Doctor D.Valentine

---

High Diplomat (MoFA) Lady-Miss Diao Chan

Nickname: DiaoChan, "MeiMei"
Title: BA, MA, D.F.A.
Occupation: Foreign minister and 外交官 (Honorable Delegate)
Age: 28 (Born on May 5th, 1994)
Nationality: Peonic
Religion: Xidaotang Islam
Alignment: Liberal Royalist
Fashion: Sense: Modern Contemporary, Sometimes Ethnical Semi-Traditional
Hobbies: Fashion, Sewing, Bug Catching, Trekking, Reading Books, Watching Movies, Shopping, Looking for fabric, doll making, eating sweets
Likes: Sweets, fashion, cicadas, dolls, egg custard tarts, sweet buns, mink and sables, birds, milk, EDM music, snow, fall leaves, coats, hats, cotton candy, huggable dolls, romance movies, and biting things.
Hates: Mice, mismatched clothes, horror movies, metal music, too much piercings, tattoos, cliffhangers, spring, pollen, sour-bitter things, unclean things, weird accessories, unnecessary ornaments in clothing, whistles and cigarettes.
Personal Description: A childhood friend of The Peony that seems to be much more interested in cuteness and sweetness than anything else. She has a sweet tongue for anything that's sweet and lovely, which comes to a wonder why she is quite enchanted with cicadas. In comparison her outgoing and lax attitude is severely an opposite with The Peony's. Nevertheless when she is at work, she is quite critical at her work and would often surprise those who downgrades her. While she is no genius, she is a prodigy negotiator and diplomat. Her position is often questioned as whether it is considered as biased favorability from her Majesty Peony, however, her achievement and cuteness shuts all her critics. Living in an apartment thats wholly pink with a wardrobe thats 80% pink along with a special room filled with cicadas and beetles.
Close Allies: The Peony, Molly Liu of The LuoYang Post, Aoi Eiru, Lady Cherche of Rosanne, Royal Premier Sima Yi, Holy Princess Karen of Ösnahausen, Silver Paladin Jillie Ann Yoko

---

High Commodore Lord-Admiral Zheng He

Nickname: Zheng, San Bao
Title: Lord-Admiral, BSc, Msc, PhD
Occupation: High commodore and Trade Minister,
Age: 79 (January 5, 1943)
Nationality: Peonic
Religion: Syncretic Xidaotang Islam
Alignment: Conservative Royalist
Fashion Sense: Formal Business Professional, Sometimes Ethnical Traditional
Hobbies: Model Kits, Tea time, Hunting, Golfing, Praying, Watching Animation, Sailing, Visiting industries and farms, Playing traditional board games, Sword Art, Spending time with family
Likes: Ships, Boats, Plastic Model Kits, Spices, Tea, Martial Arts, Boxing, Animated movies, family, grandchildren, meeting workers and visiting industries, history, board games, traveling, traditional music, Martial art movies.
Hates: Airline food, video games, weird music, weird food, bad weather, syringes, smartphones, computers, gory things, people calling him a "goat", tardiness.
Personal Description: In a board of ministers and delegates that are so average, someone has to take charge, and indeed. The most traditional and stringent of attendants would always see Lord Zheng He as harshest of harshest in the works. He's succinct, and would be relentless in his job. He's served The Peony's mother and her mother's mother, and her family had worked as the personal secretaries of The Peony's great grandfather, the head of state at that time. As a matter of fact, when he served The Peony's grandmother, he started off not as a civil servant, but as a personal servant. He was a butler for the royal family and has struck through being the royal advisor. His family is humble and as tough as him, and aren't exactly meek, which is why that his family name is considered so honorable, the He family is a close family to The Royal one. The Peony considers this man as her other grandfather, and holds him in high regard. As such, the Peocracy holds this man in incredible regard as well for his service.
Close Allies: Lady-Miss Diao Chan, The Peony, Movie Star Hassan Lee, Zollern General Gunter of Nohr, Admiral Xi Ma, Airforce General Ma Tzu, Aqua Paladin Nuran Suvari

---

High Guardian Lady-Princess Rin Fayya Kagamine



Nickname: Rin
Title: Lady, High Knight, Princess
Occupation: Personal Defender of The Peony, Honorable Princess
Age: 32 (Born on September 10th, 1990)
Nationality: Peonic
Religion: Chinese Islam (Gedimu-Xidaotang)
Alignment: Liberal Royalist
Fashion Sense: Ethnical Traditional, Casual
Hobbies: Tea time, Sword Art, Wushu, Drinking Milk, Embroidery, Picking Fruits, Sparring
Likes: Martial art movies, swords, weapons, fruits, good clothes, nature, sleeping and watching movies
Hates: Video games, cowardice, people crying, the ocean, depth, swimming, romance movies, frizzled hair, tattoos and bugs
Personal Description: The Peony's milk sister, adopted by The Peony's mother as Doctor Yan's playmate. She was an orphan and a servant in the royal manor until she was legally taken in by The Peony's mother. Being a princess without right to the crown, she primarily acted as The Peocracy's guardian of the royal crown. Indeed, the current holder of the High Knight and The Peony's main courtier, often seen with her in every single trip and being her head of security. Rin Kagamine also served in the Peonic Armed Forces before transferring to the Peonic Air Service, attaining the rank as Captain First Class before moving to the Peonic guardians. Her ability as a martial artist is also unparalleled, being an olympian for Wushu and a wushu grandmaster. She's tomboyish and hardy by nature, being sometimes a brotherly figure for The Peony upon her true brother's death. She has severe entomophobia and Thalassophobia, and known as the only thing that she fears more than anything else other than Allah.
Close Allies: Lady-Miss Diao Chan, The Peony, Hammerstarian Swordmaster Marinetta Castrogiovanni of Milau, OlympianElisa Francisca Ludovico Ludwig of Hohenzollern, Olympian Jack Lame of Trisian-Libertium

---

Royal Premier Sima Yi



Nickname: Sima
Title: People's Premier, Royal Premier of The Peocracy, Head of the Royal Court of Huawan, M.Sc.A
Occupation: Royal Premier
Age: 56 (Born in February 16th, 1966)
Nationality: Peonic
Religion: Taoism
Alignment: Liberal-Socialist
Fashion Sense: Strong and Professional
Hobbies: Reading novels, going to libraries, drinking coffee, attending debates, reading the news, doing puzzles, watching sumo fights, martial arts, eating, playing drums.
Likes: Coffee, Autobiographies, Classical novels, drums, K-Pop, A good breakfast, sumo athletes, politics, watching university model debates.
Hates: Romance novels, unsticky stickers, crappy coffee, being buzzed out, classical music, curly blond hairs, riots in the royal council, stone gavels.
Personal Description: A sensible man was chosen to lead the Royal Council, and become The Peony's number two in everything with regards to politics and the aspirations of the people. He is the most versed in Peonic government, even representing the government in many specialized political spectrums from centrism, Communism and capitalism. With the Peonic stance of being so undefined in its political tendencies, his task is to find the best common ground that would not satisfy the will of a certain common minded community rather meet the demands of the people. He may look a bit plain in the surface, not as austere as Zheng He and not as flighty as Diao Chan. However those who know him closely would find that his love of drums, K-Pop, Sumo and Junior debate watching to be quite interesting in his part.
Close Allies: LuoYang Post Head Editor Zheng-Wei Bin Hassar, WF Royal Diplomat Lord Gideon Kwah, Novelist Tjoh Shika, Retired sumo athlete "big mountain"

---

Lord Kim Sol

Nickname: Kim
Title: Empire's Exchequer, Royal Treasurer, B.F, M.Fin, P.hD
Occupation: Empire's Exchequer
Age: 60, (15 April 1962)
Nationality: Peonic
Religion: Tengriism
Alignment: Conservative Royalist
Fashion Sense: Formal Traditional, Clean Cut Modern.
Hobbies: -
Likes: -
Hates: -
Personal Description: -
Close Allies: -

---

Lady-Speaker Renatta Yokosuki


Nickname: Renatta
Title: Hon. People's Speaker of the People's Council
Occupation: People's Speaker
Age: 43, (25 November, 1978)
Nationality: Peonic
Religion: Xidaotang Islam
Alignment: Conservative-Royalist
Fashion Sense: Formal Traditional, Clean Cut Modern.
Hobbies: -
Likes: -
Hates: -
Personal Description: -
Close Allies: -
---
Royal Manor Guests

---

Sapphire Paladin Minamoto Shizuka Rowena (née Yan)



Nickname: Shizuka
Title: Sapphire Paladin, Paladin of International Relations, Lady Rowena, LL.M.
Occupation: Paladin of International Relations of The Anarcho-Pacifist Technocracy of Hammerstar, Legion Member 8
Age: 37 (3rd June, 1984)
Nationality: Hammerstarian (née Peonic)
Religion: Chinese Islam (Gedimu-Xidaotang)
Alignment: Liberal-Democratic Anarchy
Fashion Sense: Clean Cut Modern
Hobbies: Swordfighting, embroidery, playing the flute, cooking meat, hiking mountains, drinking tea.
Likes: Floral tea, Swordfighting, Beautiful Kimonos, Jazz Music, Future Bass Music, Onsens, Warm Baths, eating warm noodles after bathing, bitter meals.
Hates: Gore movies, being told off, heavy metal music, bigots, deep fried foods, sweet meals, plastics, microwaved meals, flower arrangements
Personal Description: The supposed heir of the title Peony from the predecessor Akane Yan, after the rightful heir, Yan Ryünosuke died at 2011 just months before his coronation. She was one of the most famous princesses in The Peocracy, a flighty and charming character with much more appeal than her little sister. However, moments before her coronation, she refused the Peonic throne and has made it clear to her mother that she did not want it. But after Akane Yan died the Royal Court rejected her refusal of the throne for her reasons being that she is to marry a Hammerstarian marquis. Hammerstar instead gave her citizenship and Hannelore Trump, Paladin of International Relations at the time, made her her successor. Her dual citizenry status legally disables her to become the Peony, pushing the youngest of the trio, Doctor Yan, to become The Peony. Known as the runaway princess, Shizuka became a sore eye in The Peocracy, and relations between Hammerstar and Huawan forever soured.
Close Allies: Lux Universus Rector Dietrich Fillo Do Xeo, Ex-Sapphire Paladin Hannelore Trump , Lord Rowena Sir Marcus Vanderbilt Rowena, Lady Claire Andosterra Layton, Sir Tatsuya Yamada Stonefeather, Hammerstarian Swordmaster Marinetta Castrogiovanni of Milau,

---

Imperial Frost Prince Aran Koigataki
Nickname:
Title:
Occupation:
Age: Nationality:
Religion:
Alignment: ´
Fashion Sense:
Hobbies:
Likes:
Hates:
Personal Description:
Close Allies:

---

Peonic Royal Guardian Sebastien Lister
Nickname:
Title:
Occupation:
Age: Nationality:
Religion:
Alignment: ´
Fashion Sense:
Hobbies:
Likes:
Hates:
Personal Description:
Close Allies:

---

Princess Ati Inienn
Nickname:
Title:
Occupation:
Age: Nationality:
Religion:
Alignment: ´
Fashion Sense:
Hobbies:
Likes:
Hates:
Personal Description:
Close Allies:

---

Princess Luiza of Stoinia
Nickname:
Title:
Occupation:
Age: Nationality:
Religion:
Alignment: ´
Fashion Sense:
Hobbies:
Likes:
Hates:
Personal Description:
Close Allies:

---

Lady Cherche of Rosanne

Nickname:
Title:
Occupation:
Age: Nationality:
Religion:
Alignment: ´
Fashion Sense:
Hobbies:
Likes:
Hates:
Personal Description:
Close Allies:

---
---
Rank of Governance and Ministries


Head of the Royal Peocracy
The Peony of Huawan: Her Royal Honorable Nǚwáng of the Peocracy of The Peocracy, The Peony, Prof-Cand Doctor Yan

Heads of Royal Governance

Royal High Councillor:

Hon. Royal Premier, Lord Sima Yi


Royal Peonic Council of National Defence and Veterans Affairs:

Imperial Chairman of the Joint Chiefs of Staff: Lord-Field Marshall Roland Young


Royal Peonic Naval High Council:

High Commodore, Lord-Admiral Zheng He


Royal Peonic Office of Economy and Fiscal Policy:

Hon. Empire's Exchequer, Lord Kim Sol


Royal Peonic Justice Council of The Royal Court:

Supreme Justice, Lord Tamhane Feng


Royal Peonic Council of Diplomacy and Foreign Affairs

: Royal High Diplomat, Lady-Miss Diao Chan


Royal Peonic People State Council:

Hon. People's Speaker, Renatta Yokosuki

---

Royal Peonic Councils of Ministries

Royal Peonic Ministry of The Interior:

Hon. Minister, Lady Maria-Anastasia Muhammadiya.



Royal Peonic Committee of State Security and Intelligence:

Hon. Minister, Lord-Administrator Chiang Ming-hua



Royal Peonic Ministry of Religious Affairs:

Hon. Minister, Lord Ryon Yeon-Seok



Royal Peonic Chancellery of Health and Medicine:

Hon. Royal Health High Chancellor, Lord-Chancellor, Professor DoctorIbrahim Tingzhe



Royal Peonic Ministry of Culture, Sports and Creative Industry:

Hon. Royal Peonic Cultural Minister, Lord Wen Chen



Royal Peonic Ministry of Education and Youth Affairs:

Hon. Minister, Lady Marchella "Chechel" Ar-Rabbani



Royal Peonic Ministry of Research, Science and Technology:

Hon. Minister, Lord Professor Jun Yukihira



Royal Peonic Ministry of Cartography:

Hon. Minister, Dieter Van Der Maar



Royal Peonic Ministry of Communications, Informatics and Cyberspace:

Hon. Minister, Lady Monika Sim Chew



Royal Peonic Marine Trade Council:

Hon. Maritime Chancellor, Lady Natalie Li



Royal Peonic Ministry of Labour and Social Welfare:

Hon. Minister, Lord Alexander Lim



Royal Peonic Ministry of Forest Conservation and Silviculture:

Hon. Royal Forester, Lady Isolde Zafeera Durand



Royal Peonic Ministry of Food and Agriculture:

Hon. Professor, Lady Luna Ramadhana



Royal Peonic Office of Rural Affairs, Women's Empowerment and Child Protection:

Hon. Minister, Lady High Matron, Anni Zhao



Royal Peonic Ministry of Urban Livelihood and City Planning:

Hon. Minister, Lady Elizabeth Rodger Kwah



Royal Peonic Council of Energy, Power and Natural Resources:

Hon. Head Energy Councillor, Lord Lucas Tan



Royal Peonic Ministry of Transportation:

Hon. Minister, Lord Zuuko Yamanashi



Royal Peonic Ministry of Infrastructure and Development

: Hon. Minister, Lady Niu Xiulan



Royal Peonic Ministry of The Royal Expedition and Foreign Development:

Hon. Expeditionary Admiral, Lord-Admiral Rem Kara Hara



Royal Peonic Council of Aeronautics and Space:

Hon. Aeronaut-Marshall, Lord-Marshall Raika Lliong



Royal Peonic Office of The Exchange:

Hon. Minister, Lord Noriyaka Iwadara



Royal Peonic Office of Industry and Trade:

Hon. Minister, Lord Francesco Ng

Military Heads Chiefs of Staffs

Royal Peonic Armed Forces: Hon. Royal High Field Marshall, Lord Aurel Shen-Dunn
Royal Peonic Air Service: Hon. Royal High General-Marshall, Lord Xi Ma
Royal Peonic Navy: Hon. Royal High Admiral, Lord Jian Huang

---

The Peonic Structure of Government


The Octagon of health