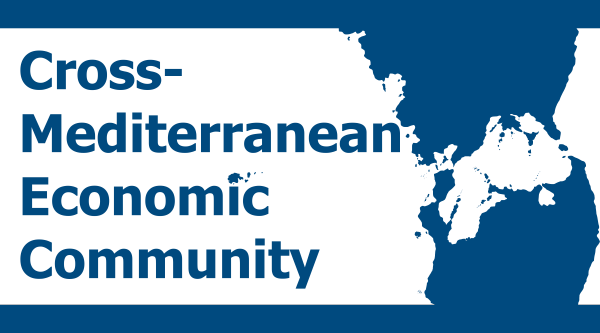 The Cross-Mediterranean Economic Community is a group of nations surrounding the Mediterranean Sea, including their overseas territories, that partake in this organisation to create a large single market founded by the Sinaia Summit. This with the aims to create prosperity and welfare to prevent destabilization around the Mediterranean Sea. The Community is an organization that aims for a purely economic cooperation in the region and thus isn't a regional union. Candidate Member States must accept the four pillars of CMEC, respect the borders of other Member States, have no current border disputes with its neighbours as well as sign the Human Rights Charter from the Grovne Convention.
Four pillars of CMEC:
Free Movement of Goods: No customs duties for goods produced, or in part produced, by Member States. Neither can Member States undertake any measures on import and exports of other Member States (e.g. taxations, quantitative restrictions, …).

Free Movement of Persons: Free travel between Member States. Allow employment of migrants from other Member States, though not strictly visa-free.

Free Movement of Services: Allowing every citizen of Member States to exercise their services in other Member States.

Free Movement of Capital: No restrictions on the movement of capital belonging to residents of Member States.
The CMEC Council consists of all Minister of Foreign Affairs, or their equivalent, of Member States who rotate the Presidency of the Council every 6 months. They meet twice a year and vote on applications of any new Member States. Voting of new Member States (not Founding Members), shall take place in the Discord Server.
The CMEC Committee manages the daily operations of CMEC on a monthly basis and report twice a year to the CMEC Council.
A full agreement of the CMEC Agreement can be found in the attached file down here:


CMEC Agreement.pdf (Size: 106.48 KB / Downloads: 31)
Map of eligible Member States: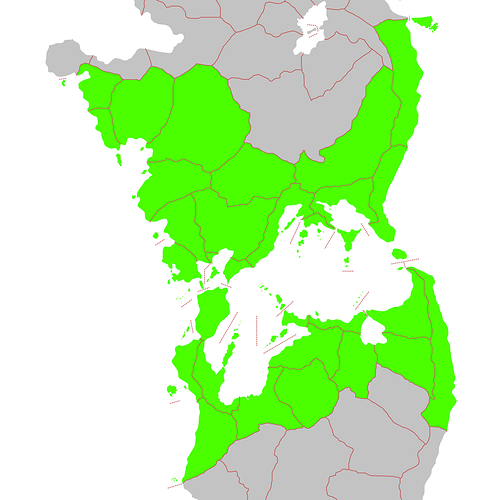 List of CMEC Member States:
| Presidency | Name of Nation | Status of Membership | CMEC Councillor Name |
| --- | --- | --- | --- |
| | Arnchow | Observer, joined 2022 | Sanjeet Gupta |
| | Huawan | Observer, joined 2022 | Lady-Miss Diao Chan |
| | Ikoania | Founding Member | Agentia Concerez |
| | Livana | Founding Member | Vera Staunton |
| | Mauquibie | TBD | TBD |
| | Myria | Founding Member | Mikhal Malik |
| | Pelinai | Member joined 2022 | Boris Akirov |
| | Sallodesia | Founding Member | Njongai Muanko |
| | Sedunn | Founding Member | Hevv Gjieramm |
| | Snolland | Founding Member (currently suspended) | Jugor Kennsa |
| X | Stoinia | Founding Member | Tiberiu Mocanu |
| | Spiras | Observer, joined 2022 | Edward Fergov |
| | Valkyria | Observer, joined 2022 | Avianna Aldridge |
Application form:
You can be a Founding Member if you join the canon at a later point. If you still join CMEC at a later date, you can also specify in which year you wished to join. Here you can find the code for the application form.
If you wish to answer ICly, be sure to add an OOC section with the aforementioned application form.
Application template:
[b]Nation name in RP:[/b] [Name of Nation]
[b]Head of State:[/b] [Name of HoS]
[b]Head of Government:[/b] [Name of HoG]
[b]Government Type:[/b] [Name of government type]
[b]Three-letter WF code:[/b] [Three-letter WF Code]
[b]Two-letter WF code:[/b] [Two-letter WF Code]
[b]Minister of Foreign Affairs, CMEC Councillor:[/b] [Name of MoFA]
[b]Relations with CMEC:[/b] [Founding Member] [Member, joined 202x] [Observer]