"Unknown vessel approaching the Gil Miria, this is traffic control. You are denied transit as you are refusing to communicate and not respecting the queue. Please identify yourself"
After a few painfully long seconds a tight beam hits the receiver
"Imperial clearance code A557ΨΔ . We request this conversation to be emediately burned from the records"
"Recived, burning commencing. You are free to transit. Long live the emperor. "
on the ship
"This was absurd, why didn't we just activate stealth and pass trough unseen instead of using a clearance code and requesting for the conversation to be burned!"
Said captain Mirion. He was on the Dúath Sigil vessel Unseen 1, Calerost's most stealthy ship, together with a few guards, a Dúath Sigil officer and princess Esgariel. Approximately the size of a droplet class corvette, every part of it was designed to be as stealthy as possible. It's engine exhaust was fully cooled and shrouded, the surface was covered by absorbant plating, all of it's weapons ware internalized, 50% of the power of it's reactor was directed to the cloaking device. Spotting it would be borderline impossible. It was also equiped by a equally as stealthy lander shuttle, to allow surface missions.
"Gil Miria is the one place where one of these ships has a possibility to bedetected. Their sensors are created specifically to detect calerostan style stealth fields, to prevent all possible funny business. That is why we usually never use it, except the rare opertunity when we have a imperial clearence code, like today."
Said the officer, then followed by princess Esgariel:
How do you think, captain Mirion, did the Dúath Sigil become so stealthy that most people belive it to be only a myth? They are experts that think of everything in every situation. Who would think of using the corona of a star to mask exiting mirial space, making it look like normal solar activity? Only the organization you didn't belive was real untill a few hours ago."
Mirion sat in silence for the rest of the trip after that. He couldn't believe the whole situation. Just a few weeks ago he was in Kalgyul making first contact by actident, and now he was heading to Esgalost to argue with the nation's oldest allies: Galactya. Both nations ware interested in this technologically behind nation. Calerost was first atracted to it by the mirial anomaly in it's territory, and later found out that they too have a warrior culture. They decided that it is a worthy endeavor to uplift them and bring them to the interstellar community as a ally and a proud, powerful nation. What did galactya want? Why was it so interested in this random nation on the other side of the sector?! Fanatic xenophilia and imperialism, that's why. They want everything to be under their power. Calerost was foolish to ever ally with them he thought, they became just one more of the many that seem to be in Galactya's sphere, not seen by most of the sector as anything but one of Galactya's vassals. Praised be the exceptions, but that's how it was. At least here Calerost will be able to assert it's power.
"We're in orbit. Move to the shuttle for the landing, i will wait for you in orbit."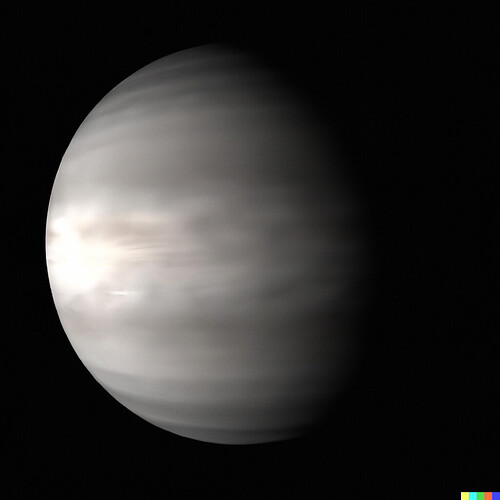 Esgalost once was a thriving colony in the post miraline reconstruction period. Some believed it to surpass even Celebar and become the center of northern Calerost. Some unexpected and sudden vulcanism, that lasts even to today, ruined all of that. Now the planet is covered by a globe spanning, massive ash cloud that blocks out most of the light and makes the planet unsuitable for colonization nor permanent inhabitation.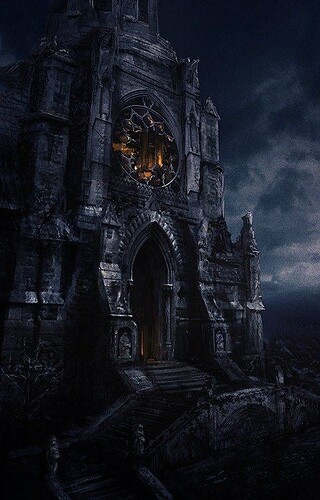 They landed Infront of the abandoned temple of Cuivië the highest, placed on one of the highest mountains on the planet, and waited for their guests. Both Mirion and Esgariel ware wearing sharp, black uniforms with silver details. Usually on meeting like this Esgariel's outfit was ment to show the elegance and grace of the empire and edhel culture. This time it was ment to project power. Soon after them, a nother shuttle landed.